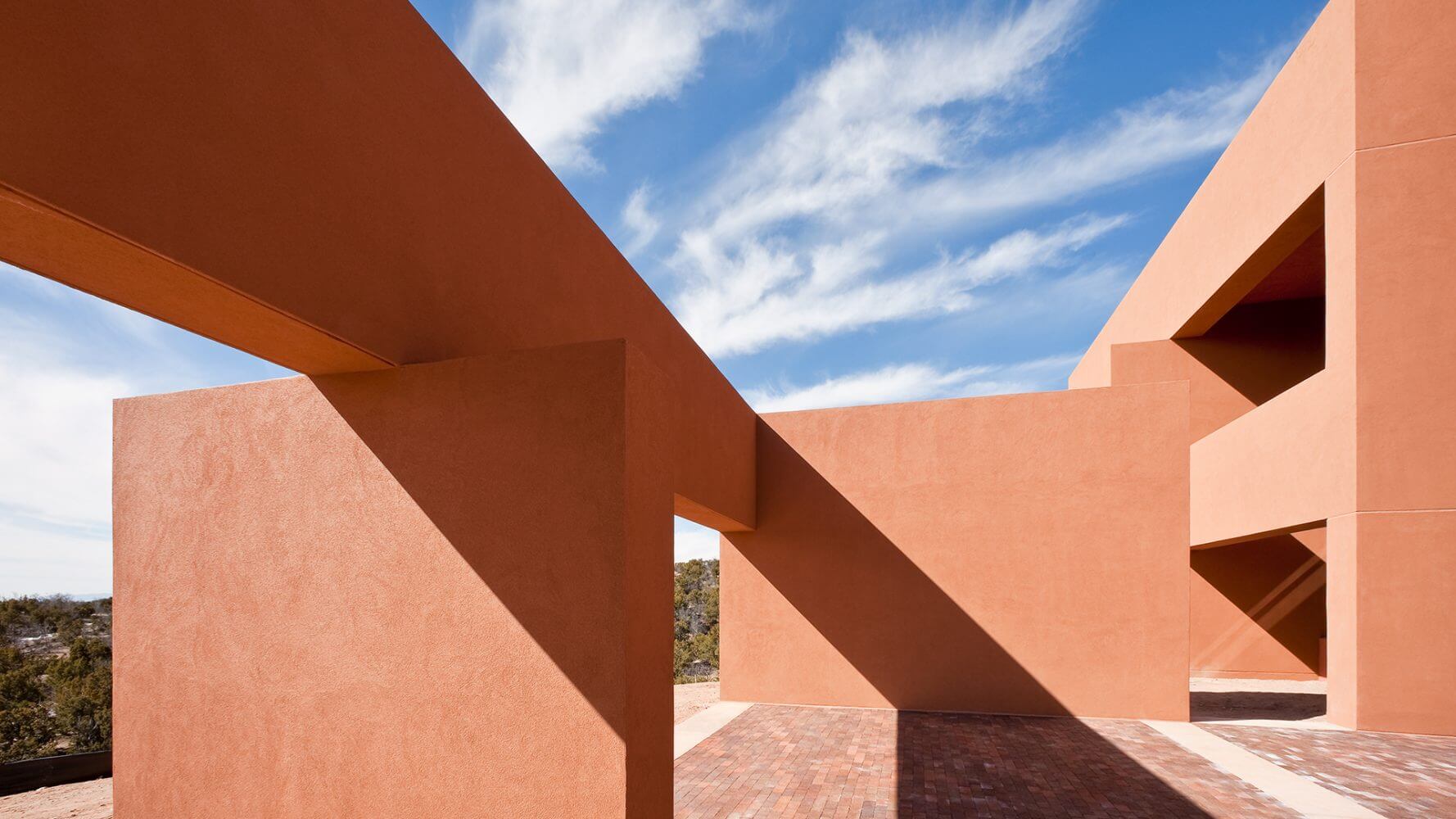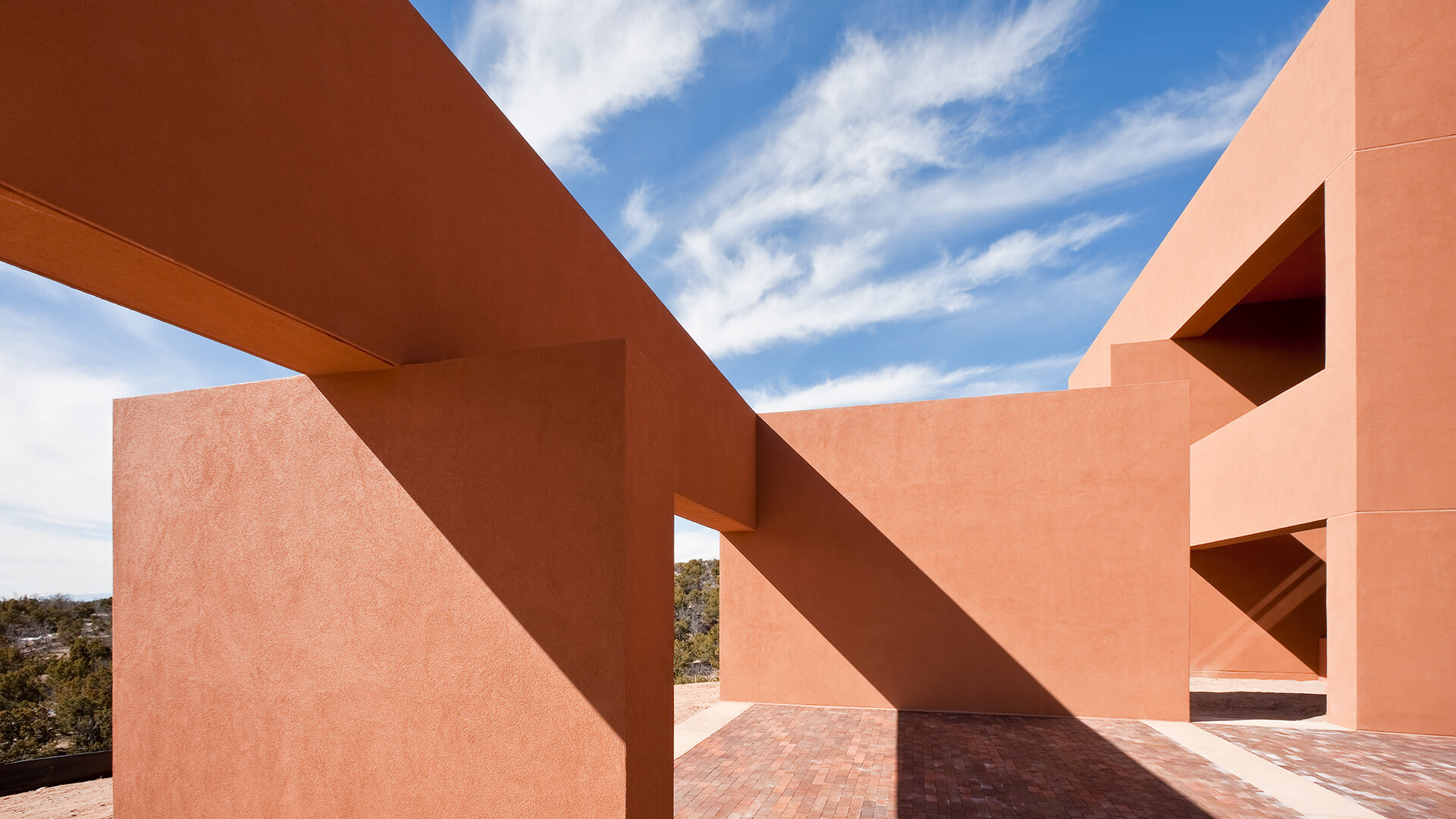 When searching for income, investors tend to focus solely on dividends and distributions from U.S.-based firms. However, a global approach may yield better results.
Read Transcript
Thornburg Investment Income Builder Fund – 4th Quarter Update
Adam Sparkman:        Good afternoon and welcome to the Thornburg Investment Income Builder quarterly update call. My name is Adam Sparkman and I'm a client portfolio manager with Thornburg Investment Management. A few housekeeping items before we get started. At this time, all participants are in listen only mode. However, you can ask questions at anytime by submitting them through Webex or emailing us at Questions@Thornburg.com. This webcast is being recorded and a replay will be available in a few days. Slides from today's presentation can be found on our website in the events and webcast section. Just to remind you, today's presentation may contain forward-looking statements based on management's current expectations and is subject to uncertainty and changes in circumstance. The actual results may differ materially from these statements due to various factors including those described in our SEC filings. For those on the call today who may be less familiar with Thornburg, we are an investment manager based in Santa Fe, New Mexico overseeing approximately $40 Billion of assets across the suite of actively managed equity, fixed income, and multi-asset solutions. In the midst of celebrating out 40th year anniversary as a firm, I would also like to highlight that we are celebrating the recent 20th year performance anniversary of the Investment Income Builder Fund which launched in December 2002. From the beginning, we've always viewed Income Builder as a core solution for clients and for the last two decades, the fund has consistently delivered on its promise of providing an attractive and growing stream of income as well as long-term capital appreciation for investors. Congratulations to Brian and all of the portfolio managers who have contributed to the fantastic results over the past 20 years as well as to all of you who have invested alongside of us. I'd like to quickly introduce our speakers today. Brian McMahon, Portfolio Manager, Vice Chairmen and Chief Investment Strategist for Thornburg, along with Portfolio Manager Matt Burdett, as well as Christian Hoffmann, Portfolio Manager for many of our fixed income strategies who will be standing in for Jason Brady today. So with that, let me turn it over to Brian, who will kick us off.
Brian McMahon:         Okay. Uh, thank you, Adam. And thanks you everybody listening to this call. Um, let's go right to the slides. There's a lot to cover and so I'll go to slide two where we set forth key macroeconomic issues of the, of the moment. I'm not going to read through all of these. I think you can do that. Uh, but I will say that big questions are recession or no recession in the U.S. And with respect to that I would just point out that the unemployment rate, the most recent observation is 3.5 percent. Uh, in December of 2021 it was 4.2 percent. So, some improvement there to historic low. Uh, I'll also point out at one of the bullet points there, labor compensation is growing. The Atlanta Fed Wage Growth Tracker up 6.4 percent year over year. Uh, and if I look beyond just labor compensation, 35 Million pensioners got a rate increase in their cost-of-living adjustment for Social Security payments, 8.7 percent increase year over year. So, I, I think in aggregate, ag, aggregate demand should be okay in 2023 based on those facts. Um, there's a lot of preoccupation with the inflation outlook near term and I think we're pretty comfortable asserting that near term goods inflation and commodities inflation will will be low. Uh, so this is inflation probably stickier. And last but not least is the fed funds outlook. Currently fed funds four and three and 3/8 percent. Up 4 and a quarter percent from the time we did this call last year. Um, and in that, in that regard, I think it's interesting to note that since 1982 the, the average fed funds rate has been 3.67 percent. Um, so what we have today is not abnormal. And if I break that 40-year period into two distinct periods that I think you'll recognize. So, post global financial crisis 2009 to 2022, the last 14 years, fed funds averaged 59 basis points. At a time when when inflation was averaging 1.89 percent. So, real fed funds rate over the last 14 years of negative 1.3 percent. But for those of you that have been around longer, if you go back that 26 years between 1982 and 2008, fed funds averaged 5.34 percent at a time when inflation was averaging 2.72 percent. So, the real fed funds rate for that 26-year period was positive 2.62 percent. So, you'll hear some people say, oh my God, the world can't stand a positive fed funds rate but I would beg to differ on that based on, on my life experience. Let's go to Slide No. 4 which gives an overview of equity portfolio allocation shifts in the Income Builder Fund; and basically, what we've done is, is increased allocations to energy, industrials and materials. We've made some cuts to portfolio allocations in communications services, staples and IT; and these, these adjustments are a result of, of performance, of course but also sales on some where we've achieved or gotten very close to price targets and buys of, of others on cheapness or improved dividend prospects; and that's really what's, what's driven all of this in line with our objective which is set forth on the prior slide, No. 3, to pay an attractive yield today, to grow the dividend over time, and we expect long-term capital appreciation along with that. Uh, let's go to Slide No. 5 where we have some information on portfolio characteristics; and this I think is is important to comment on. Um, maybe most significantly if you look in the upper right, you see the PE for trailing 1 year, dollar weighted by our equity portfolio holdings 9.5 times. Um, when we did this call a year ago, the trailing PE was 16.9 times. So a combination of earnings growth from our equities and overall price decreased appreciation of our equities has led to really a, a significant cheapening. The other thing that I'll point out is the forward PE, and if we look at estimates, consensus estimates, the forward PE of this portfolio's 8.1 times which indicates expected earnings growth. Um, I wouldn't, I wouldn't bet the farm that we'll get that kind of earnings growth this year because that implies double-digit earnings growth; but I do think we'll get some earnings growth this year, and with a dividend yield of 5.6 percent and a return on equity in the high teens, I think this portfolio is very, very well positioned right now relative to almost anything. So with that, let's go to Slides No. 6 and 7 where we give you some information on our Top 20 equity holdings, Top 10 on Slide 6, the next 10 on Slide 7; uh, and I'll just say a few things about these without going through all of them. The column headings are the 2022 price change for each of these, then the 2021, just for comparison, price change, in both cases in U.S. dollar terms; and then we have the dividend yield at the December 31, 2022 price and then the 5-year dividend growth rate; and this doesn't tell you everything you need to know, but it sure tells you some interesting things. So we've had some of these Top 20 holdings that have had two consecutive up years and they would include, um names like like Total and Astra Zeneca and Glencore. Um, we have others that have were up in 2021 and reversed that last year in 2022 like Broadcom, BMP, Pfizer, Taiwan Semiconductor, Generali, Chicago Mercantile Exchange and Zeman's; um, and then there're also some interesting names that were ahead in dollar terms down both years, and those would include Anel, Samsung, Photophone and this last group that was down both years tends to be up in the first 8 trading days of this year by double-digit percent which I find interesting; uh, but importantly from the mission of the Income Builder Fund, if you look at the 5-year dividend growth rates here with only one exception they've all been growing over the last 5 years, at kagers that in some cases are very interesting and and in aggregate are I think quite interesting approaching double-digit dollar-weighted 5-year kagers. So that brings us to Slide No. 8, which is our next 35 equity holdings, so 55 in all in the fund as of December 31st, 2022. Um, most of these are names that have been in the portfolio for more than a year. Uh, there are six new ones that were added during Calendar 2022, and that includes Shell, Enbridge, Deutsche Post EDD, um ABB and Woodside Energy which we got as a spin off from BHP. Uh, the next ten slides 9 through 18, are inclusive details on each of these Top 10 holdings; and I'm not going to go through them one by one; uh, but I would urge you, if you're if you're interested to look at these and it does give you a nice snapshot. Some of them, they're stock charts are kind of up into the right like you would hope, and others are are not up into the right; and some of them have been downright soggy in, in the last year or 2 but what we find interesting is that they are retaining their market positions and if they've gotten cheaper maybe we will have bought more of them because what we're really focused on is competitive positioning, ability to generate cash, and willingness to share that cash with us as shareholders. Um, and that will bring me to Slide No. 19, which, um shows what percents of the portfolio grew their dividends last year and by, by how much; and importantly in the equity portfolio, 75 percent of, of our equities increased their dividend last year. Uh, 8 percent held the dividend flat, and 17 percent paid a, a lower dividend; and you can see the breakout there of the 75 percent of our holdings that increased their dividends and I think it's it's really gratifying that 58 percent increased the dividend by at least 5 percent; and in the in the spirit of recognizing the stars the largest increases that we had were from Petrobras, Lyondell, Glencore, Total, BMP Mercedes Benz Group CME, and BHP. So a pretty good mix there of, of basic materials, ingredients, for the global economy; and decreases were kind of headed by Tesco which did not repeat a huge special dividend that they paid in Calendar 2021 and then Generali, Orange these are companies that suppressed their dividends in 2020 during COVID due to some regulatory pressured; and they did, paid makeup dividends in 2021 which were not repeated last year; um, and lastly Primera a non-bank U.S. financial that has had its its net interest margin squeezed, and they, they reduced their divided last year; and with that, I would like to turn it over to Matt Burdett to comment on the big picture for Income Builder.
Matt Burdett:  Great. Thank you, Brian. Um, moving to Slide 20 look, we've had a, a pretty remarkable period of interest rate volatility in 2022. Um, we'll see what 2023 holds, but in the interest of, of letting our shareholders and the listeners know how we've done in prior period of, of rising rate environments, this slide lays it out here. Um, over the 20-year history, there are 33 periods where the 10-year treasury yield move, it grows more than, than 40 basis points over uh, one single period; and what we show here is the Thornburg Investment Builder's relative performance versus other income solution proxies, one being the U.S. corporate bond index where we outperformed 82 percent of the time. The same statistic, 82 percent for the U.S. aggregate bond index which would obviously include U.S.-issued securities. Uh, the high-yield bond index, that we outperformed 70 percent of the time, and then versus our stated blended benchmark, it's 76 percent of the time. Um, and over this period, we've managed to maintain a yield since the inception that's about 220 basis points higher than the U.S. aggregate bond index. So, so it's a nice I think a nice complement to have of you know outperforming in rising-rate environments, while also offering a a better comparable yield. Um, looking into this further on Slide 21 what we did here is we showed ten specific periods where the 10 year moved most since inception of, of the Income Builder strategy here; and, and basically, the takeaway is you can, you can look at the graph on the page; and you could see in the grayed-out little, look like little houses there the move in the 10-year treasury, and then you can see the performance of the Thornburg Investment Income Builder, total return versus our stated blend, blended index and versus the U.S. corporate bond index total return with and, and the big takeaway here is, is in most of these periods the Thornburg Investment Income Builder Fund offered better upside and better downside; uh, and I would highlight if you look on the far right, which is the most recent increase basically over these two periods, if you put them together, the, the 10-year treasury moves over 350 basis points over that time which was pretty, pretty tough for all financial assets, bonds and equities included; but if we were to, to combine those periods the trend of, of outperforming with less downside capture also held. Um, and I would also add that, you know, since inception the average dividend yield on the Income Builder Fund is about 250 basis points higher than our blended index. Turning to Slide 22 this is just showing you some selected market portfolio returns. Um, this is probably not going to be surprising to, to a lot of folks who who, who lived through 2022. Um, it wasn't a good, a good year for, for many market portfolios. Uh, here we show mostly equity, equity returns but we also have the the do-less universal bond index in here; and that also experienced a, a pretty negative return in 2022 of about 13 percent, down 13 percent. Um, I guess what I would, what I highlight here is something that's interesting and probably doesn't get as much attention if you look here, this is the first time since 2017 that the international equity markets actually performed better than did the U.S. market. So you can see that if you look at the MSCI EC which is a proxy for developed ex-U.S. markets and you also see the same thing for the MSCI all-country world ex-U.S., which would include EM in it, even that also had slightly better performance versus, versus the U.S. Still down, but down, down a little bit less. Uh, turning to Slide 23, this is showing the Income Builder performance. You could look at this in more detail at your leisure. I guess that I would just highlight here is for the, for the Calendar Year of 2022 the total return for the Income Builder Fund was negative 8 percent versus our stated benchmark. Uh, we ended up, you know, outperforming, protecting on the downside of more than 800 basis points. So I think that's that's pretty reasonable. We had a strong bounce back in, in Q4 with the, the fund up almost 12-1/2 percent versus the blended benchmark up a little under 8 percent. Over the long term, if you look on the far right, you can see the inception performance is, is about 8.7 percent per annum for the, the, over the 20‑year history. Moving to Slide 24, this is just a graphic of the quarterly total returns. Uh, there are 80, 80 periods here. Uh, and in those periods, 73 percent of the time we had delivered a positive total return. So a reasonable, reasonable outcome here. Turning now to, to Slide 25, this is just a reminder longtime shareholders of the Thornburg Investment Income Builder Fund will, will be aware of this, but it's important to point out the flexibility that we use in adding bonds to the portfolio over time when we feel like we're being compensated for doing so. Um, and then last time we had significant amount of bonds in the portfolio you could see was back in the financial crisis where the bond allocation, which is the dark blue line here on the graph got as high as 45 percent. Uh, and, and as Brian kind of alluded to earlier after the financial crisis and, and the quantitative easing period began interest rates began to fall, and, and spreads, bond yields ended up being not as, not as attractive over most, most of the since-financial-crisis period. Uh, although we've had some, some pockets to add some pockets of opportunity to add more over time recently, we're still sitting at roughly about 15 percent fixed income in cash. Moving on to Slide 26 this is just showing you the quarterly distributions for the in, Investment Income Builder Fund here. I would like to highlight on, on here what is not shown for the Calendar Year 2022 is a 6‑1/2 cent dividend that was declared at the end of, of '21 but paid in January of '22. So, so if you were to put that on here, that would make the '22 dividend, a, you know, 125.6 cents for, for roughly 90 basis points year-over-year growth. Um, that doesn't sound like a lot of growth but you have to remember we experienced a lot of one offs, and Brian kind of mentioned in 2021, but we also had a low double-digit currency headwind in Calendar Year 2022. So the fact that the dividend was, was, was about flat year on year was actually a pretty good achievement. Moving on to Slide 27, this is just showing you the history of our yield versus the blended index, the U.S. corporate bond index, and also showing CPI; and I guess, you know, the most obvious thing is that CPI is a lot of different today than it was over the history of the strategy. Uh, it remains to be seen kind of where, where it ends up and in a terminal way. Um, but over time, we've, we've ended up with a yield that's very, very comparable versus our blended index versus, versus most bond market portfolios; and over this time our dividend grew at a kager of 4-1/2 percent over 20 years, and the, the net asset value grew by about 2-1/2 percent over this time. All right. Moving on to Slide 28, this is, this is kind of the report card time. Uh, this is one way we, we kind of, you know, think about how we're doing. Um, we show this usually every quarter. So we'll run through it here quickly again. This is a hypothetical $100,000 investment in the A shares of the Thornburg Investment Income Builder where this individual invests $100,000 at inception in, in December of 2002; um, and over time, they collected the dividends, and they, they spent them as they saw fit. Okay? So there was no, no reinvestment. Um, and what you can see here is that over that 20-year period the, the cumulative dividends received was $164,848. So, so way more than the 100,000 initially put into, into the strategy; and then you also have over time the capital appreciation which is, is the power of of growing dividends and, and having capital growth that I, that I mentioned on the prior slide; uh, and I would say, also highlight, if, if you were to look at just the trailing 12-month dividend you know, on that original $100,000 investment is, is over $10,000. So if you think about it on a yield-on-cost basis, original cost, that's that's north of, of 10 percent. So it's not it's a very powerful tool for, for building, building income over time, even as you spend it. Uh, moving on to Slide 29, this is the same hypothetical $100,000.00 investment in Thornburg Investment income building A shares and the different here is that the dividends are all reinvested. So the original $100,000.00 purchased 8,375 shares and over time, the power of the dividends allowed this individual who's saving for retirement hoping to, you know, turn the dividends on at a later date, ends up with 23,354 shares over this 20 peer, 20, 20-year period. Uh, so nearly, nearly tripling the number of shares owned on the original $100,000.00 investment and what you can see here is the, the, the blue bars, the vertical bars going up here, those are the dividends, quarterly dividends received, and what you see is, is just a really str, nice trend moving upwards here. Uh, so the total capital appreciation here, including the reinvested dividends, is, is, is almost half, half a million dollars. That's, of course, including your original $100,000.00 investment but a very, very powerful strategy. So when, so if this individual, at the end of this 20 years, decided to turn on the dividends given all the extra shares that they have their yield on cost, theoretical yield on cost would be somewhere around 30, 30 percent from the original $100,000.00 investment. And the last, the last slide for us in the prepared remarks today is looking at the S&P 500 long-term breakdown the components of total return. Uh, we show this slide a lot because we think it's important for, for our shareholders and, and, and others to understand where total return comes from. Uh, if you look here, what you see are a number of decades here where the, the price appreciation and the income component is divided up on an average annualized basis for each of these decades and you add them to get the total return and in the far right is the income as a percentage of total return. Um, and what I would highlight here is on, on average, it's about 50 percent of your, of your total return comes from income. That is dividends. Uh, and the other point I would make is that it can be very volatile over different periods. Okay? So you can, you have some periods where, you know, during the buildup of the dot com bubble income as a share of your total return was only 14.9 percent. And then you have other periods where it's 233 percent of your total return, which, of course, means that the price component is negative. And in this case, the decade of way back to 1951 to 1940, that's a negative 2.8 percent per annum for 10 years the price declined, so the dividends were, were hugely important. Now, I took the, the last thing I would say is, you know, it, it, it is volatile from, and goes through these cycles. Uh, the last decade we just repeated was 2011 to 2020 and dividends as a share of, of income there was 16.7 percent. So kind of close to that low that we saw back in the buildup of the dot com era. Um, so depending on what your expectations are for total return, index level returns dividends are probably gonna be pretty important well, at least, at least in your term as, as a, as a, you know, source of income obviously but also total return. So with that, I will stop here and pass it to Adam for the Q and A.
Adam Sparkman:        All right. Well, Matt, Brian, thanks so much for the color on the portfolio. Um, we'll shift over to the Q and A portion of the, of the call at this point. Just a reminder, if you do have a question feel free to submit it through the Webex system and we'll answer all the questions that we can. Christian got a couple on fixed income. So I think this is a good time bring you in and get your caller on the market. Uh, this question is last year was clearly a tough environment for bonds generally. How do you feel about the current opportunities in fixed income as we enter 2023?
Christian Hoffmann:   Thanks, Adam. I think tough environment for bonds and, you know, it was a tough environment for, you know, pretty much everything except the dollar, cash and, you know, if you had an oil derrick in your, in your backyard I think, you know, that also worked out okay. Um, even, even for bonds, let's say, it was, it was more than a touch environment. I think it's probably the worse environment for as long as, you know, we've tracked these things. You could say probably the worst environment in the modern era. Um, before 2022, you talk to people in the business for a long time. They talk about 1994 as just a terrible, horrific year for bonds. Um, in that year, the, the Agg, which was, you know, widely used you know, index for fixed income. It, it didn't even go down 3 percent. I think it went down 2.9 percent. Um, in 2022, it went down 13 percent. Um, so the old saying was, you know, the best thing about 1994 was 1995 and 1995 the agg went up 18 ½ percent. Um, I'm not sure that we'll do that this year but this is a, a long-winded way of saying, you know, I think the setup for fixed income is, is very good here given the massive, you know, rerating and derating that we had. Um, the year's actually already off to a very strong start. Agg's up over 2 percent. You know, we're not even, you know, 2 weeks into the, the trading year. High yield spreads have tightened 40 basis points to 420. Um, it feels a little grabby to be honest. But I don't think we're gonna, you know, retire in straight line. Um, and really what's driving that is path for rate volatility feels incredibly high driven by uncertainty on Fed policy and uncertainty on the path of inflation, which I think we're gonna have, you know, some good prints and some bad prints, but that's gonna create volatility. Um, we're also gonna have volatility on credit spreads, which will be increasingly focused on, you know, the debate between economic slowdown and something that, that feels much worse. Um, and in either case, you know, that should be cause for, for spread widening. Um, so we very much have the ability to be flexible and I think, you know, we're gonna need to be and there's gonna be, you know, good opportunities here, but probably the setup is, you know, quite attractive.
Adam Sparkman:        All right. Thanks. Thanks so much, Christian. Brian, let's jump to you with this question regarding Europe. Um, can you touch on your overweight positioning within Europe and given the geopoli, political disruptions from Russia, what makes it an attractive landscape in the current environment?
Brian McMahon:         Yeah, okay. Um, basically, our, our weighting in Europe is and our, our increase in our weighting in Europe in the second half of 2022 was driven just by sheer cheapness, so Europe if you, if you look at a composite index, is five or six multiple points cheaper than US composite indexes with with a higher dividend. Uh, but that's not really enough from the standpoint of the Income Builder, so let me just look at one stock where we did increase the weighting and it, it's BNP and if I go back to s, mid-September of 2021 the share price of, of BNP in euros was was 53.73 which was $63.62 in US dollar terms because the the euro was uh, $1.18 per euro, so we could buy 15.7 thousand shares of BNP with a million US dollars. If I fast-forward to last September we could buy 39 percent more shares of BNP due to the fact that that its share price had gone down, but also, the dollar had appreciated by 18 percent versus the euro, so we could buy 39 percent more shares, and that translates into, on a 2-year, on a 2023/2024 expected dividend about 25 percent more dividend dollars from that investment which is an opportunity that, that we don't really normally see. This is uh, this is not a a business that's that's doing poorly. In fact earnings were revised up consistently for both 2022 and 2023 over the course of, of last year and they they have a significant asset in the US that they have sold that at one point was almost a third of their market cap. That's Bankwest for those of you located in the West which BNP has owned for decades and is close to completing a sale to Bank of Montreal, so when we put all that together it's just so much more attractive and so much more attractive on a forward dividend expected forward dividend basis. Uh, and there are other stories like that, but I think I think it's just the sheer attractiveness of some pretty good businesses and we followed our uh, our mission in, in increasing exposure to those attractive assets.
Adam Sparkman:        Great. Thanks, Brian. Matt, let's come to you with this next one around corporate earnings. Uh, after the past couple years, are you expecting a material softness in corporate earnings growth in 2023, and if so, what impact might it have on the fund's dividend?
Matt Burdett:  Sure, thank you for the question. Uh, look, I think there's, there's, there's two ways to think about it, right? Um, there's the index level earnings, which, you know uh, as Brian indicated earlier, are probably a little optimistic. Uh, but then there's the earnings of the companies that we're gonna, we're gonna do work on and and have investments in, right? And, and there's currently 55 equity holdings in the Investment Income Builder not not, you know, 2,500 as in the MSCI World Index, so you gotta do your work and to see where the earnings are gonna be resilient. Uh, the slide that, that Brian pointed out earlier where it showed kind of you know, a historic change, recent change in kind of our sector positioning uh, again, a lot of those changes are driven by earnings, you know, what we believe to be income resilience, which you can't have dividend resilience without, without earnings resilience in most cases. Um, look, there's gonna be some companies that are, are gonna have a harder time with their earnings those that, that, you know, we would deem to be inflation victims, so, so businesses that have large numbers of people that are likely to have to pay them more money. Uh, generally within this portfolio, we, we have businesses we think that, that will benefit from from just the type of businesses that, that, that they are. Um, and that's gonna be the most important indicator for, for dividends is what happens with, with the underlying earnings, so, you know, Brian made a point about, about BNP, which is a really good one, right, where, you know, last year, most most would have concluded that BNP has to have its earnings go down because of the war and, and everything else, but that's not actually what happened. Uh, so we do work like that to try and figure out where we're gonna get both earnings and dividend upside. Um, so having said all that, we obviously know we're in a slowing period and, you know, we, we need to be cognizant of, of the fact that overall growth is slowing, and so we need to be selective with the types of companies you know, that we're, we're investing in.
Adam Sparkman:        Great. Thanks, Matt. Christian, we're gettin' a few more fixed income questions coming in, so I'll swing it back to you. Uh, this one is specifically about floating rates. Um, is it a, is it time to get out of floating rates slash bank loans?
Christian Hoffmann:   Emphatically, yes. Now just a little nuance there, you know, there's different floating rate products, levered loans. Um, you know, high-yield, high-yield bank loans is what a lotta people use when they're worried about rising rates and they had a great 2022, I'm not gonna detract from that but there's two things to consider as we think about the path forward. You know, one is that we're probably closer to a period of time when the Fed starts cutting rates than hiking rates, and if the, if the main appeal of the product is, you know, protection from rising rates and benefiting from that, you know, increase in coupon and carry you have to think what the market does when everyone is no longer interested in that trade and has moved on to the next thing. That's a vicious technical, and you wanna get out in front of it. Also, as it relates specifically to the bank loan, levered loan you know high-yield loan space, um that's also a space that has a reasonable amount of credit risk, so as you see default start to tick up, which we're already seeing you know, that's gonna cause spreads to widen out. It's gonna cause defaults to increase, so great 2022 for levered loans. Um, if you haven't sold yet, I would, I would be selling now. Um, if you have some other high-quality floating rate papers, you know, investment-grade bonds that are floating, and they're gonna mature in the next 3 to 12 months, I mean, those are, those are totally fine. You can let 'em roll off and mature. That's your catalyst for exit but it's time to move on broadly.
Adam Sparkman:        All right. Thanks, Christian, appreciate the the conviction in the call there. Um, mm, Brian, let's come back to you. I think this question kinda segues nicely with with your comments on, on Europe and the overweight posi, positioning within the portfolio kinda hitting on the, the strong dollar. So after rapidly appreciating through most of 2022, the dollar finally ban began to weaken over the past couple months. Do you expect this trend to continue in 2023, and if so, what are the implications of a weakening dollar on the Income Builder?
Brian McMahon:         Yeah, I don't have a strong opinion about the direction of the dollar in the near term either way, up or down. Uh, there still is a significant wage differential for, for dollar assets versus versus many others. Um, on the other hand we we have plenty of warning that there could be a a real budget fight in the in the House later this summer, and I'm not sure what point the market will begin to focus on that or even if the market already is focused in on that to some extent, but the last time we saw that happen 10, 11 years ago it was not it was not so positive for the dollar. So I think you have to to keep that in mind, but maybe looking at the second half of that question, what are the implications for for the Income Builder Fund if we can get paid uh, dividends in, in foreign currencies that are relatively stronger against the dollar than they were last year, then then that's a good thing because we get more dollars of dividend per, per dollar that we have invested. Uh, it's been, it's been the opposite of that actually for the last more than a year, where the dollar has strengthened, and that's been a headwind to our dividends that we've received in foreign currencies. So so we have the beginnings of a tailwind here with the uh, fact that the dollar's lost 7, 8 percent in the last few months but it's still still up 10 percent against a basket of foreign currencies year over year, so so maybe we have some more ground to make up. I think importantly, you get opportunities either way. If the dollar's strong, it spends better, um and you can basically buy more foreign assets with the dollar as I, as I tried to outline in response to the prior question, but if the dollar's weaker, then the dividends that we're getting from our non-dollar-denominated investments are, are worth more in in dollars, so we'll we'll try to take advantage of it either way and we do maintain some significant hedge on the corporates on the principal value of our non-dollar investments as, as we have most of the history of the Income Builder Fund.
Adam Sparkman:        All right. Thanks, Brian. Matt, let's, let's come back to you kinda thinking about opportunities and where you see value in 2023 given current market dynamics, what sectors and/or industries within the portfolio are you seeing the most and least compelling relative valuation opportunities?
Martt Burdett: Sure. Thanks, thanks for the question, look, I think if you were to you know, just look at our kind of our sector weightings, you kinda get a view for, for how we feel about about ideas, you know, go, going forward here. Uh, I would say, you know, our, our largest sector weight is in financials and it's a very diverse set of financials. Brian named, you know, a few of 'em. We have, we have some US banks, European banks we have insurers, we have CME, which Brian highlighted uh, all very different kinda drivers of the business but, you know, w, we feel like there's just good value there, and it's definitely good dividend value there, right, where, where the yields are compelling and the dividends are, are, you know, likely, likely to to grow, and, you know, they grew you know, last year, and that's, that's helping us solve our income problem. Um, other areas, you know, energy is another, you know, overweight for us that had a very, very strong, you know, call it, call it 18 months or so. Um, commodity prices are softening a bit so that's somewhat of, you know of a headwind to, to the earnings cash flow picture. Uh, but you also have, at least in the names that we would own, you know, Total Energy Sys, is our largest holding. There's a lot of valuation support for, for, for some of the, you know, names that we, we would own but that's an area where, you know, the earnings trajectory is gonna have to manage through where the commodities go. Um, and really, you know, we're, we're trying to find the one-off, you know, ideas that we think, where we think there's some good value. Another area I would highlight is just around some of the European utilities Brian had mentioned and now as being a pretty material underperformer. Um, a lot of it really just around fear of of political intervention as, you know, gas prices and electricity prices rose dramatically in 2022. Um, and that, that did have some working capital impacts on, on those types of businesses, but overall, the backdrop is, is better having gone through that type of a crisis because it highlights how important these companies are to solving, you know, the energy security and affordability problem. Um, so, so we're, we're, looking, looking everywhere and, and feel like, you know, what I just mentioned, there all at, at very compelling valuations, and I would, I would highlight, you know, the S&P 500 is at 17.7 times 2023 expected earnings, and this portfolio, the Thornburg Investment Income Builders at 8.1 forward earnings, so we've got, we've got some cushion there and so I'll stop there.
Adam Sparkman:        Thanks, Matt. That's great color on the opportunities. Brian, a quick technical question for you on the portfolio and the dividend. Does the dividend yield you quote on the fund reflect the net of foreign dividend taxes?
Brian McMahon:         Yes looking, looking back, yes, it does. Um looking forward we never know what government's gonna do in the way of taxes, but but the short answer is yes, it's net of taxes.
Adam Sparkman:        All right. Thanks, Brian. Christian question on rates. You mentioned in your, your last respond on floating rates that you think we're probably closer to the Fed pulling back rather than the continual raising. Um, with that in mind, what is your expectation for the Fed's terminal rate, and do you believe the Fed will begin easing policy in 2023?
Christian Hoffmann:   So we're inundated with, with Fed officials doing media appearances. It's almost like they're trying to be YouTube stars or something like that. Um, you know, if you listen to the rhetoric, you know, it sounds like they have a very clear plan. You know, to hear someone say we're going to, you know, 5 1/4, and we're gonna hold it there for, you know, a long time. Um, I wanna emphasize that you should discount this heavily. Um, the Fed is data dependent. They don't have a road map that they're gonna stick to. They're gonna, they're gonna pivot and adjust to the, to the market environment so much so that, you know, even single pieces of data can influence policy decision. Uh, you know, I think going up into this morning, you know, is a little bit of a toss up between, you know, 25 and 50 basis points for the next hike with an emphasis on 25, but if we have an ugly print you know, we coulda gone 50. I think it's pretty clear that we're on a path for, for 25 at the next meeting. Um, so if one piece of data can influence policy decision, you know, why do they sound so certain and so aggressive and why do they seem so convincing that they have, you know, this road map of, you know, this is what's gonna happen? Um, and the reason is because the Fed doesn't want financial conditions to ease but they can't really control what the market does, so they're using, you know, really a tool, which rhetoric. They're using rhetoric to try to beat down the market. Uh, that was heavily effective for most of last year. Toward the end of last year, people stopped believing the Fed, and it, it kind of stopped having an effect. Um, given how much we've, we've rallied this year, people have become a bit more sensitive to it again, but I, I think you have to keep all that in mind, so I can't tell you exactly what the path is gonna be, but I wanna emphasize that, that neither can they because they're gonna keep watching the data and, you know, make the best decisions they can, you know, as it plays out. Um, you know, I think there will be, you know, at least one more hike, but we're, we're in the final innings of this thing.
Adam Sparkman:        All right. Thanks, Christian. Well, we're getting close to the top of the hour. I think we've got time for for one more question, so Brian, I'm gonna bring it back to you here kind of a big macro question. Uh, what is your expectation for a global recession in 2023, and from your perspective, which countries or regions do you think are the most and/or least susceptible to, to recession?
Brian McMahon:         Uh, yeah, that's kinda the question of the moment that we started out with, and I think there are there are arguments for, for both a recession and a avoiding a recession that are that are pretty good on each directions, so bottom line is I think you have to be prepared either way and maybe not get too far onto onto either side of of the boat. Um, I will say what, what I pointed out near the beginning. In the, in the U.S., I think aggregate demand will probably be better than some of the skeptics and worriers just because of the wage growth and number of people employed, 5 million more than a year ago and and the pension growth that that we're observing. Um, put all those things together with the 3 1/2 percent unemployment rate, it doesn't add up to um, a, clearly recessionary environment in my opinion, and the other thing is that we see China emerging from from COVID, from this strange lock down, where they were taping people's doors of their houses and their apartments to make sure they were staying inside for the better part of a year, and now they're coming out, and and, and really the restrictions are off, and we'll see a period where they, they go through, um high, high incidents of, of COVID and sickness, but in some of the cities, they're already emerging from that, so I'd look for, for China to be stronger next year than they were in 2022 or frankly in 2021 which is probably a pretty good locomotive for for pulling along many other elements of the global economy, so I'm probably a bit more optimistic than than the consensus if you will, but but I do think you have to be, to be guarded because many companies order books are shrinking.
Adam Sparkman:  Great. Well, why don't we leave it there for today. Matt, Brian, Christian, thanks so much for making yourselves available. I'd also like to thank everybody for being on the call today and for making it, it as interactive as it was. And as always, all of us on this call today would love to talk about the portfolio and make ourselves available, so please feel free to reach out with any follow-up questions, and we're happy to help in any way we can. With that, thanks so much.
TIBIX provides globally diversified income that seeks to provide an attractive yield today, but also aims to increase the cash dividend to investors over time. Hear the portfolio managers of Thornburg Investment Income Builder Fund share their thoughts about income opportunities during a review of past performance, current positioning, and market outlook.
Download the presentation here.
Visit the Investment Income Builder Fund page here.
More Insights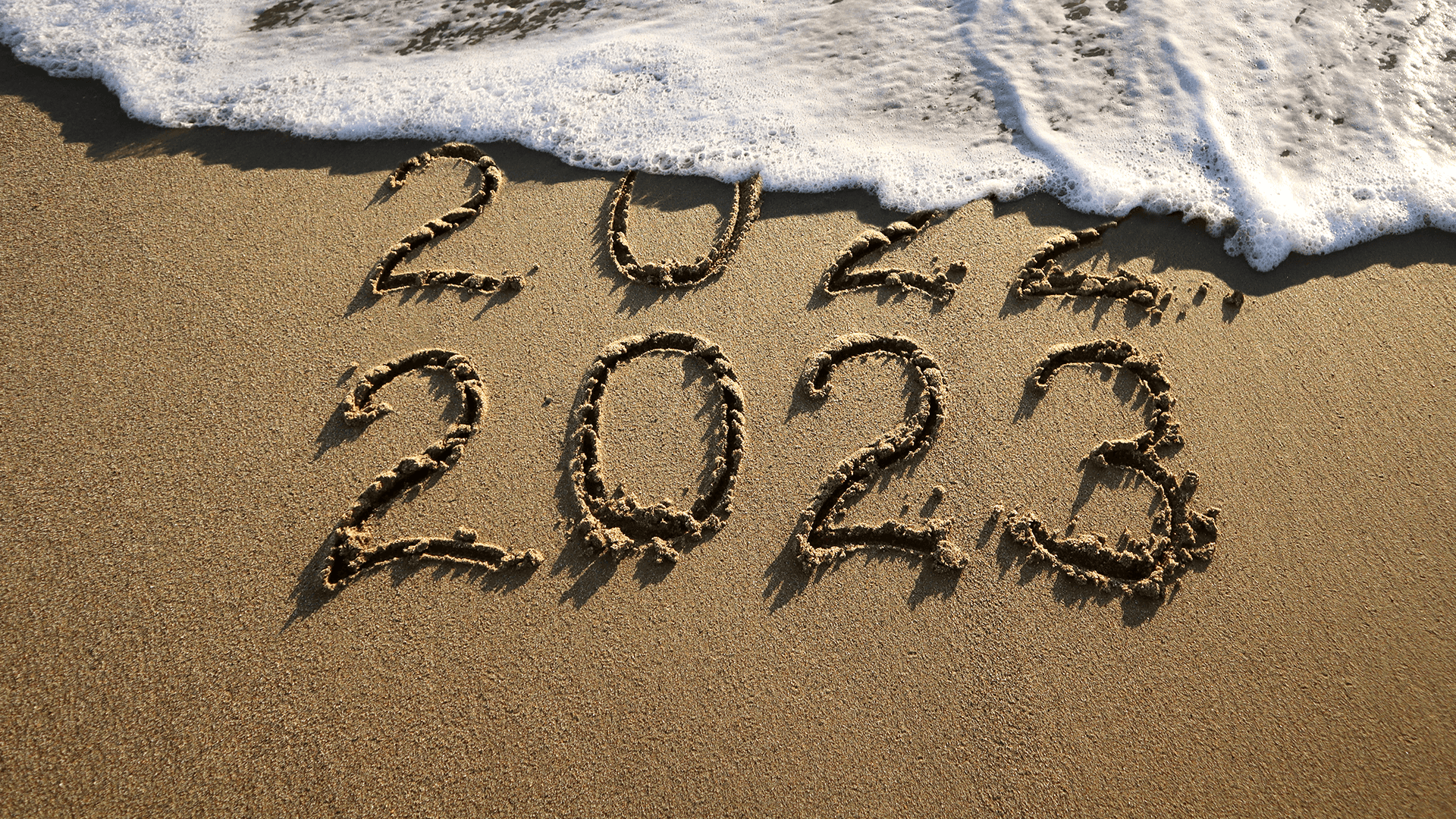 Markets
2022 in Perspective
Inflation, rising rates, and geopolitical events wreaked havoc on markets last year, it's time to put those events, and your investments, into perspective.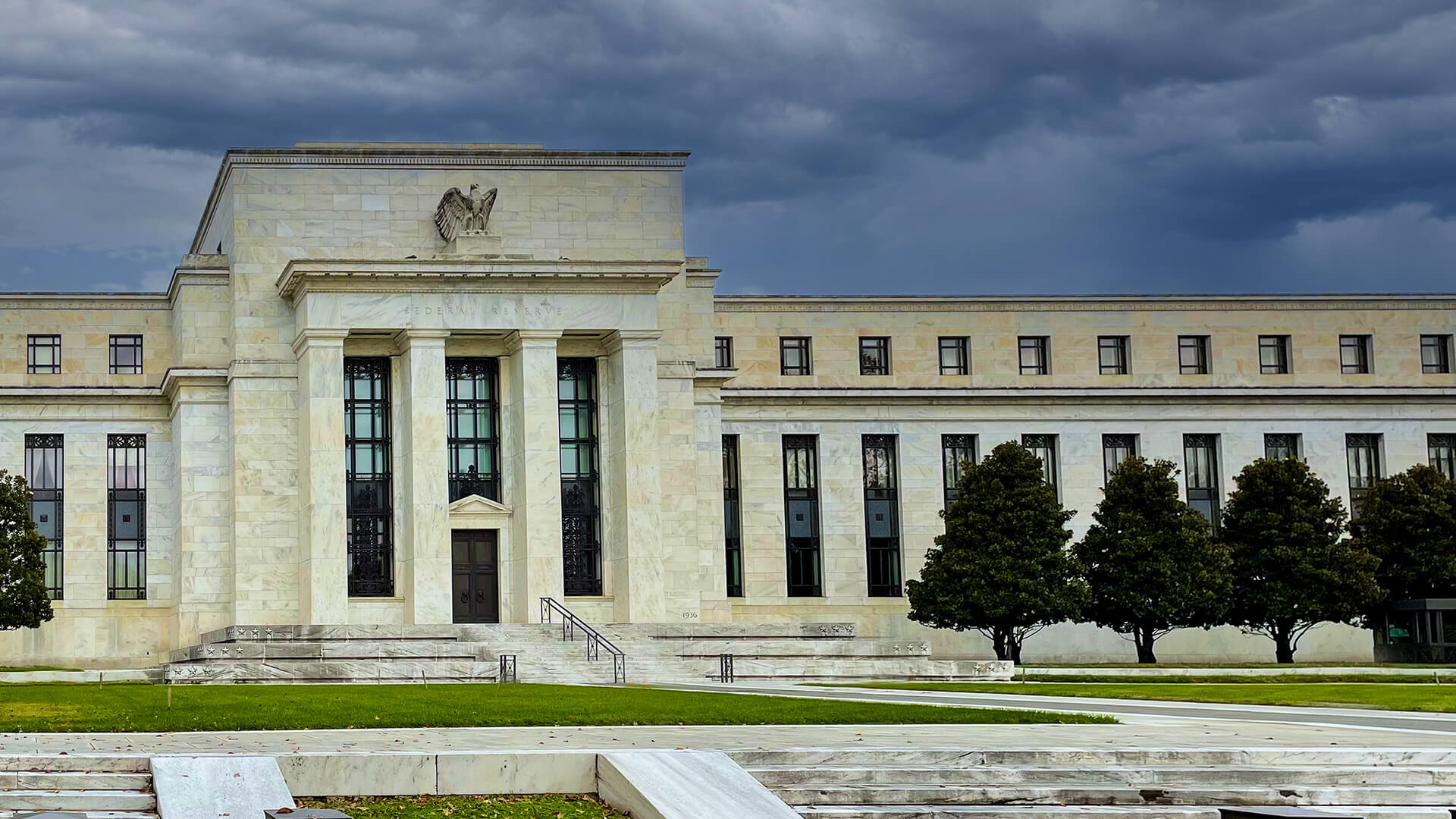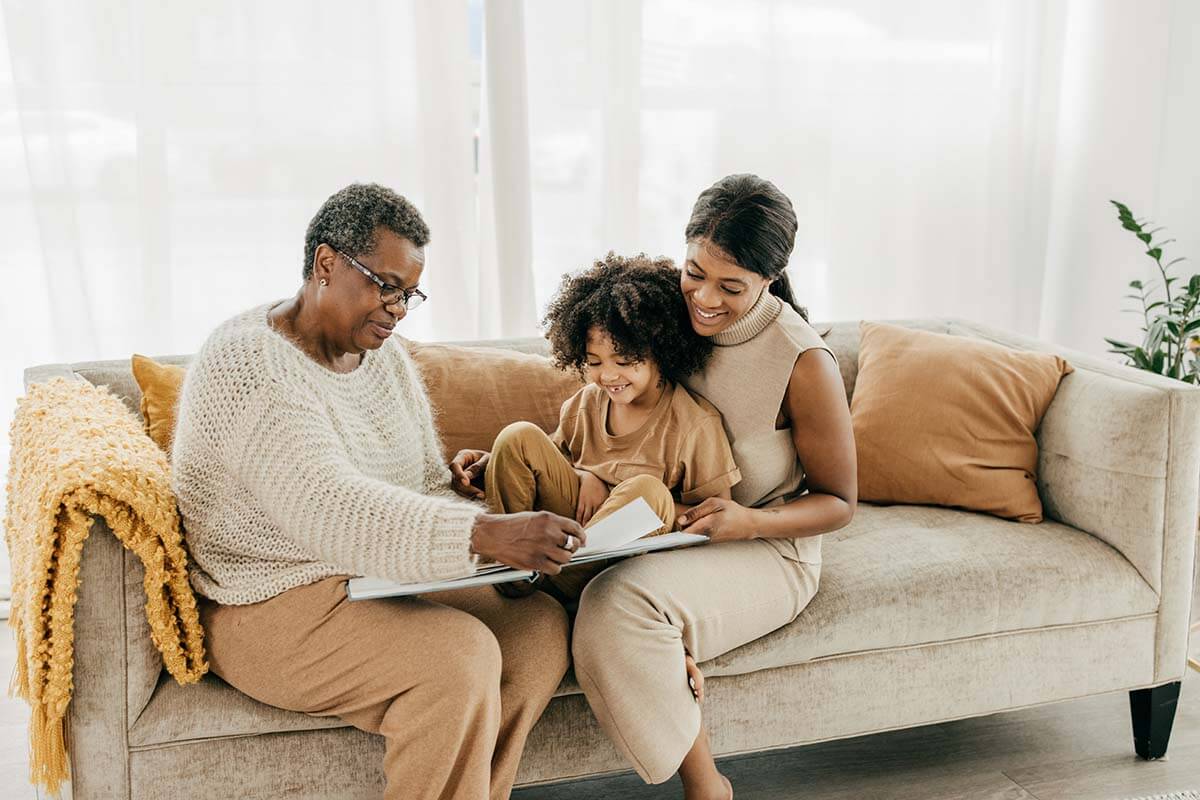 Our insights. Your inbox.
Sign up to receive timely market commentary and perspectives from our financial experts delivered to your inbox weekly.