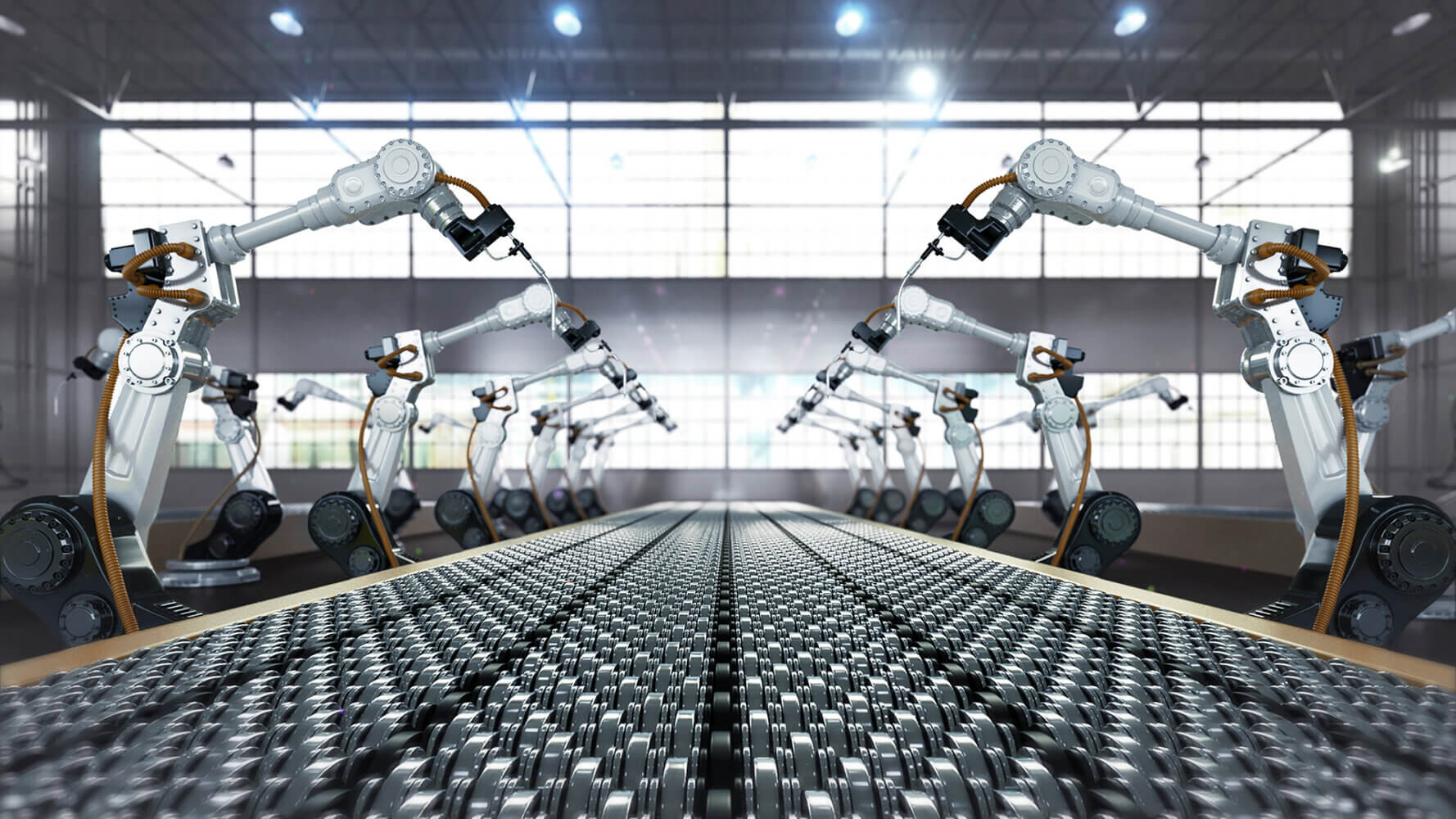 China and Japan's working-age populations are significantly declining. Will robotics and automation fill this inevitable economic growth gap?
The Baby Bust
China and Japan are the world's second and third-largest economies. Over the past decade, both have taken advantage of their massive workforces to help drive their economic growth and prosperity. Fast forward to today, the working-population trends in both countries have reversed due to social and policy factors. China's one-child policy and Japan's restrictive immigration policies, as well as social and economic developments such as urbanization and the rising cost of childrearing, have all contributed to lower birth rates and aging populations. As a result, the number of live births per year has been dropping in each country for a considerable period, adversely impacting the forecasted working-age populations in both countries.
Declining birth rates in China and Japan
Source: The World Bank, live births per 1,000 population estimated per year
The global birth decline arising from the pandemic and increased economic uncertainty further dampened childbirth trends in both countries. In China, this was especially true due to its uncompromising zero-COVID policy, which has been the root cause of a drop in birth rates from 2020 to 2022.
Automation is Critical to Filling In the Labor Gap
Automation is already transforming work, business, and the global economy. We believe most economies, if not all, are poised to benefit from the productivity boost that robotics and artificial intelligence can bring. While the pace and extent of automation adoption will vary from country to country and even sector to sector, we believe the adoption of automation will further accelerate it. We also think it will play an increasingly critical role in bridging labor-shortage gaps, especially in areas such as manufacturing. As seen below, China and Japan rank in the top five countries in terms of "robot density" in the manufacturing industry.
2021 Robot Density in the Manufacturing Industry
Source: IFR (International Federation of Robotics) Report 2022
While automation has become an inseparable facet of a handful of industries, others have been slower to adopt it due to the nature of the work or other barriers. Industries with higher automation potential tend to be more labor intensive or entail many repetitive tasks that automation can easily replace. These industries may include industrial manufacturing (e.g., consumer electronics, semiconductors); automotive manufacturing (e.g., electric-vehicle cars and car batteries); textile manufacturing (e.g., clothes); and food and agriculture.
Conversely, sectors with lower automation potential may require more technical skills: software and high-tech industries, for example, or sectors heavily reliant on the customer experience, such as restaurants, entertainment and media.
It is worth noting that companies capable of innovating, developing and manufacturing the necessary materials and robotic parts to power the industrial-automation trend will benefit remarkably. For example, we expect exponential demand for the sensors, gears, motors, controllers and semiconductors that are vital components in building machine vision, motion and artificial intelligence components, which are analogous to human eyes, joints and brain. This will require an extremely high grade of precision manufacturing and advanced algorithms — which should benefit, for example, precision manufacturers and robotic-solution providers.
The path forward for China and Japan
As noted, Japan's population is aging at an unprecedented rate. The World Economic Forum estimates that roughly 25% of its population are currently over 65, and by 2060 that number is expected to increase by 40%. Since Japan has dealt with its population challenges for decades, it has been an earlier adopter of automation technology than China. It has also been a strong enabler for other market participants to embrace robotic automation. Historically, Japan has been a robust leader in more highly specialized areas, such as automotive and industrial manufacturing, and in producing high-end chemicals and pharmaceuticals.
China, for its part, has only recently found itself beset by a declining labor pool — but it has become a fast follower in using technological automation to fill in the gaps. As a result, we also see abundant, exciting investment opportunities across China's automation landscape.
Forecast Demand for Industrial Robots in China
Source: UBS Evidence Lab
One of these flows from the fact that China is now one of the biggest energy consumers in the world, having overtaken the U.S. in the past decade as the world's leading carbon emitter. As a result, global investors have successfully demanded stricter government regulations and increased ESG awareness and reporting among Chinese companies. Efforts to build or transform their factories in a more environmentally friendly fashion led these companies to lean heavily on technology and automation. So in our view, sectors more closely linked to the Chinese government's environmental targets, such as renewable energy (e.g., solar companies) and electric vehicles (e.g., car and battery makers), will likely benefit from China's policy tailwinds in the long run.
In addition to easing the labor pool gap, automation can spur new job growth for emerging and developed economies. When automation boosts productivity through increased efficiencies and reduced labor costs, this dramatically lowers the cost advantage of manufacturing in a lower-wage country. In turn, lower costs help developed countries bring more manufacturing production back home — reshoring — and ultimately create more job growth for its people. Moreover, as robots assume more mundane tasks, human labor can also be better utilized, or "upgraded," toward higher-value jobs, boosting the labor-pool quality of these countries.
Opportunity Lies Ahead
Population declines do not have to be a catastrophic scenario. Companies will leverage advanced robotics, artificial intelligence and other digital innovations to compensate for the shrinking workforce and will be a game changer for many sectors. As bottom-up investors focused on finding high-quality businesses, we believe the trend toward more automation will spawn even more attractive opportunities for the active manager to uncover.
Our insights. Your inbox.
Sign up to receive timely market commentary and perspectives from our financial experts delivered to your inbox weekly.