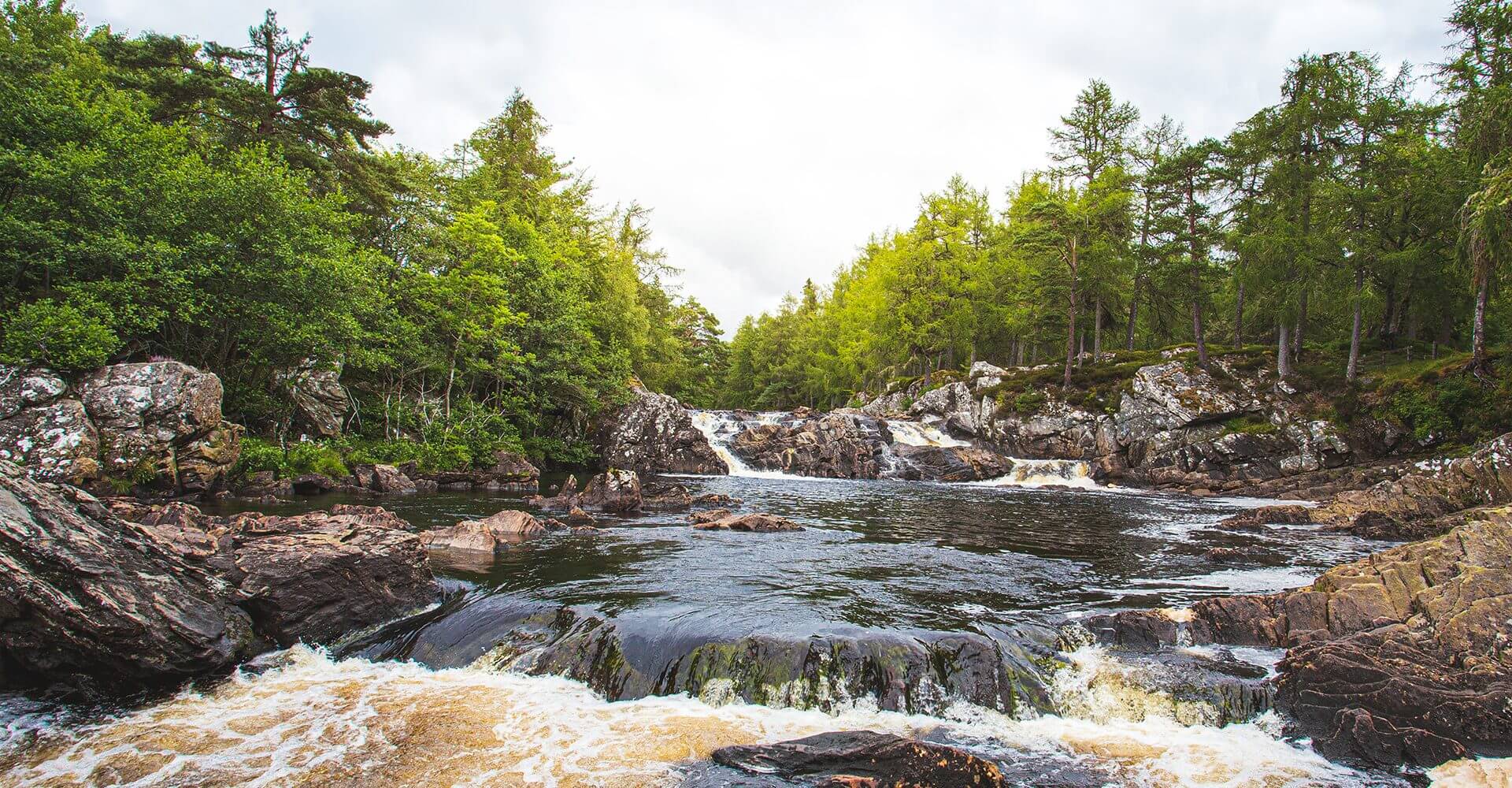 With an aging global population, the demand for retirement income will only increase. TBLD seeks to deliver income now from diversified income sources.
Read Transcript
Thornburg Income Builder Opportunities Trust – 4th Quarter Update
Adam Sparkman:        Good afternoon everyone and welcome to the Thornburg Income Builder Opportunities Trust update call. My name is Adam Sparkman and I'm a Client Portfolio Manager at Thornburg Investment Management. A point of housekeeping before we get started. At this time, all participants are in listen-only mode. However, you can ask questions at anytime by submitting them through WebEx or emailing us at Questions@Thornburg.com. The webcast is being recorded, and a replay will be available in a few days. I'd like to remind you that today's presentation may contain forward looking statements which are based on management's current expectations and are subject to uncertainty and changes in circumstances. Actual results may differ materially from these statements due to a variety of factors including those described in our SEC filings. I'd like to quickly introduce our speaker today, Ben Kirby, Co-Head of Investments for Thornburg, and Portfolio Manager on the Income Builder Opportunities Trust, as well as another multi-asset and equity strategies that the firm has to offer. For those of you on the call today who may be less familiar with Thornburg, we're an investment manager based in Santa Fe, New Mexico overseeing approximately $40 billion of assets across the suite of actively managed equity, fixed income and multi-asset solutions. Whether the Thornburg Investment Opportunities Trust has been your introduction to our firm or an extension of a long partnership, on behalf of everyone here we'd like to say thank you. Amid a backdrop of elevated validity and challenging levels of global uncertainty, the aim of the Income Builder Opportunities Trust remains the same – to provide investors with an attractive level of income today and into the future. Despite the challenges we saw in 2022, by the end of this call we hope you'll have a sense of how positive we are for the prospects of the fund for both the near and long term. So, with that said, let me turn it over to Ben who will kick off the presentation.
Ben Kirby:      Thanks, Adam, and thank you to everyone who's dialed in on the call or the webcast today. We're happy to have your interest in the Thornburg Income Builder Opportunity Trust, and we have a lot of content. So let's jump right into the presentation. This first slide talks about, as Adam discussed the portfolio's objective which remains unchanged since inception and is, we think, a very clear objective of attractive yield today and and, and long-term capital appreciation. So it is primarily an income vehicle. Uh, it is a multi-asset portfolio so we talk about the investable universe here. It's a global dividend-paying stocks and bonds and then the element of options as an overlay so we have, we have three sources of diversified income which allow us to provide income in a variety of different macro-economic environments. Um, lastly, the key pillars this is our investment philosophy, to focus on firms' ability and willingness to pay dividends. We think this is particularly important to identify those companies that have the ability to pay dividends, which is shorthand for good companies with strong businesses and free cash generation; and then we marry that with the willingness to pay dividends which is really decision made in the boardroom and an aspect of good corporate governance. Moving on to the next slide, we want to quickly go through some of the key macro-economic factors that are affecting markets today. A lot has gone on in the past year, and we'll quickly go through a few of these and, and also touch up on the outlook. Uh, so first, obviously COVID remains a topic in the world, although it has become much less of a concern and driver of markets than it was a couple years ago. Mostly, COVID has been a topic in China where the country was on significant lockdown for much of 2022 which resulted in anemic growth for China and also resulted in supply chain disruptions throughout the world. China has recently moved to reopen very significantly I think surprising much of, um many, many market participants and, and many citizens even in China the rate at which the country is reopening. That is, of course, leading to a near-term spike in COVID cases, but over the longer term we think is, is growth positive for China; and, of course, whenever China grows, that tends to be good for the world overall because China is a very important country, a very big economy and provides a significant growth impulse to the rest of the world. We talk about inflation here. Uh, inflation was the topic of 2022. Uh, we entered the year with inflation running at an elevated rate of about 7 percent if you think about a little bit over a year ago, but there is a strong expectation that both growth and inflation would decelerate over the course of 2022. That didn't happen. The opposite actually happened. In the first half of the year, inflation went from 7 percent and peaked at over 9 percent for CPI and then decelerated in the back half of the year but still ended the year back at 7 percent. So our expectations had been for inflation to moderate and end reasonably close to the fed's target by the end of 2022. It actually ended flat for the year at 7 percent which is a far cry away from the target of 2 percent. We think inflation came in four big ways or four drivers. Some of those are transitory. Some of those are gonna be less transitory. The first big driver was obviously supply chain issues that were resulting from the COVID-19 shutdowns around the world, especially in China, but around the world. That definitely resulted in higher goods prices. The next big driver was excessive easy money both in the form of monetary policy and fiscal stimulus. Um, so there was a lot of liquidity chasing relatively few physical goods. That certainly resulted in elevated inflation. Another was commodity price inflation that was already present but was really exacerbated whenever Russia invaded Ukraine. So that was most clearly seen in elevated in natural gas prices, but also in base metal and agricultural commodity prices that spiked at that time. Many of those have moderated since then but there are still some structural pressures on the commodity price side; and the fourth big driver of inflation of course was wage gains. Um, so a lotta people dropped out of the workforce during COVID and, and in the year or 2 after COVID, and the result has been the workforce hasn't grown as much as, as economists would've hoped and has, it hasn't grown as much as, as demand would, would dictate; and so the result is we have a very tight labor market today, and wages are going up at an elevated rate. Importantly Social Security benefits also increased a lot in 2022 in line with inflation. So there was an 8.7 percent increase for Social Security recipients. That's a big increase. That's 66 million people who essentially got that pay raise, in addition to all people who are working and also getting significant pay raises. So as we break down those four drivers of inflation, you know, we think the first three are somewhat transitory, and, and many of those are easing. We think the fourth one is a lot less transitory, which is wages and, INAUDIBLE. Uh, we talk here about um, so as, as supply chains are moderating and fiscal monetary policy has turned more restrictive some of those aspects of inflation probably moderate; um, but it, it might be hard to get inflation all the way down to the fed's 2 percent target in particular because of the labor cost inflation that we talked about, which seems to be fairly sticky and fairly resilient. Um, that said, inflation has certainly been decelerating for the last 6 to 7 months, and the market is in a reasonably good mood as a result of that. So the market's concern has shifted from inflation increasingly to growth, and many predict a recession in 2023 or 2024. Certainly many traditional leading indicators of recession, like the slope of the yield curve or the change of global short rates, would argue that a recession is more likely today than at a normal time, but it's uncertain. Uh, predicting inflation or, or recessions is notably difficult. Um, so we'll have to wait and see. We talk here a little bit about, about bond yields. Um, bonds certainly yield a lot more today than they did 12 or 24 months ago. Much of this has come in the form of higher risk-free rates so treasuries yield a lot more today. Credit spreads have widened some, but they haven't certainly aren't indicating elevated levels of stress. Moving to the next slide where we look at global market returns for a number of major indices that, that we would all follow and as sort of pay attention to, what's clear is that there was no place to hide in 2022. Uh, stocks down roughly 20 percent around the world. Growth indices being down a bit more than that. Value indices being down a bit less, and bonds having, having a multi-standard deviation, a negative return for the, the universal ag down 13 percent. That really is not what most investors who owned bonds were signed up for. Uh, the result is that a typical balance portfolio, so whether it's a, a 60/40 or a 75/25 this was one of the worst years for a traditional balance portfolio in recent history, certainly in many decades and especially when you adjust it for real returns in a year when inflation was elevated and financial assets had double-digit negative return. Moving to the next slide Thornburg Income Builder Opportunities Trust has a, a diversified approach to income generation. We highlight here the, the combination and, and approximate ranges for equity, credit and then the options overlay. You can see on the equity side, we own a variety of types of equities domestic, international, emerging market for stock and REITs; and on the credit side I won't read the entire list of, of credit fixed-income instruments that we invest in, but we have a flexible mandate to go where the value is. We think this is really important that we're able to exercise that flexibility and add value for shareholders. So the portfolio overall is, it's worth 70 to 75 percent equity 25 to 30 percent fixed income, and then the options overlay is an uncorrelated source of income for the portfolio. It can range from 0 percent up into the double digits, and is primarily covered calls but also with uh, some writing some puts to generate additional income and to benefit from higher degrees of volatility. Moving to Slide 6, a quick snapshot of the current portfolio asset allocation and a few characteristics. Uh, the portfolio is significantly exposed to equities, as we indicated on the previous, previous chart. In particular non-U.S. equity is 41 percent of the portfolio. U.S. equity is about another 24 percent, and fixed income is you know, 27 percent U.S. plus 5 percent non-U.S. Uh, the, the portfolio is trading at a, a discount to the net asset value which, which Adam will discuss in, in his section here in a little bit. Um, importantly we have no leverage in the portfolio, and I think that was really helpful in a year like 2022 where, again, there was nowhere to hide. Um, closed-end funds that had leverage typically had much worse performance and client outcomes, than did Thornburg Income Builder Opportunities Trust where we didn't have leverage and where we were able to take advantage of some of those market dislocations. The distribution is has, has, has been flat. It's been maintained since inception. It's 10.417 cents per month which works out to about a $1.78 that we pay since inception. Uh, we are proud that we are earning this, this dividend, and we're proud that we've been able to maintain it despite a lot of market volatility and a lot of, um competitors who were forced to cut their distribution in 2022. Moving to Slide 7 quickly our sector allocation on the equity side is, is very diversified, and I just want to highlight some of the aspects of that diversification. So the two biggest sectors roughly about 20 percent each, information technology and financials IT is gonna typically be considered more of a growth sector a sector that will typically benefit from falling interest rate because it tends to be a longer duration sector; and then financials will tend to be a shorter duration sector, more of a value sector that tend to benefit from higher rates. So from a growth value perspective, and from an interest rate perspective, those two sectors tend to balance each other out not perfectly, of course, and, and, and, and not in every case; but the point I want to make is that, is that we're not taking a huge interest rate bet in this portfolio. Um, those two sectors will tend to behave differently and, and provide a degree of diversification and offset depending on the macro environment. Similarly healthcare, communications services, utilities, and consumer staples were all significant parts of this portfolio. Those tend to be much more defensive sectors so in periods where, where the market is weak those sectors will tend to, will tend to outperform because they're going to be much less exposed to economic growth and much more exposed to some, some of those non-discretionary aspects of spending, recurring revenue, etc. So again, the portfolio has a combination of exposure to investments that benefit from higher rates and investments that benefit from lower rates, some of the investments that will benefit from higher economic growth, and some that will benefit from or at least be resilient in the face of slower economic growth. So overall we have a portfolio that we think is, is diversified and is well positioned to achieve its objective of that stable income stream over time. Uh, with that, I will pass the presentation over to Adam to walk through performance and and, and, and some of the portfolio characteristics.
Adam Sparkman:        Thanks, Ben. Uh, so as we flip to Slide 8, you'll see the performance of the portfolio, as well as that of our benchmark, which is a blend of the MSCI world and the Bloomberg Barclay's U.S. aggregate index. As a starting point, and to kind of reiterate what, what Ben already highlighted, but Calendar Year 2022 was the most challenging annual period for global multi-asset portfolio since the 2008 financial crisis. Uh, while bonds bolstered multi-asset portfolios during that selloff in 2008 stocks and bonds have really traded in tandem during, during 2022. Um, in 4Q we did see a strong rebound. Um, as you can see, the Fund returned more than 14 percent versus only an 8 percent return for our blended index during last quarter of the year. Generally, I think it's, it's constructive to consider the Fund's performance both in terms of current market price and the actual NAV return. On a price basis, the portfolio's down roughly 15.7 percent since inception with more than half of that negative return driven by the 13 percent discount to the current NAV. Uh, on an NAV basis, the trailing 1-year performance of of TBLD was actually 300 basis points ahead of the index last year; and since inception the performance of the Fund, and in an annualized capacity, was more than 250 basis points ahead of the blended index. Also, I think is something really important to mention is the current price to NAV dislocation that we're experiencing. I don't think it's specific to TBLD but broadly reflects the closed-end fund market becoming oversold during a period of, of heightened volatility. Uh, moving on to Slide 9, you know, it's really a similar message to the last slide. Um, you know, it was a persistently challenging environment over the first three quarters of 2022 but both equity and bond markets, as you can see in October/November, recorded strong gains during the fourth quarter. That 4Q rally was primarily driven by renewed hopes that global inflationary pressures may be peaking which investors, you know, are crossing their fingers, can lead to a slower pace of additional rate hikes by central banks; and then we also saw a pivot, a COVID pivot, in China in hopes that that can be a catalyst for global gro, for global growth in 2023, as well. Um, the month in this chart that really sticks out is September 2022. You'll notice the negative 13.6 percent return. The actual NAV performance during the month was about 6 percent better than that. Um, so that month alone accounts for roughly half of the discount to NAV that we're experiencing today. Flipping to Slide 10, you can see the price to NAV premium and discount history. Uh, price and NAV traded in line through much of 2021, but as liquidity in the marketplace became challenged, the Fund has traded away from intrinsic value. Um, you know, we've seen this in, previously within the closed-end fund market in periods like the end of 2018, as well as in early 2020 where periods of the broader closed-end market saw similar dislocations to, to what we experienced in 2022. Um, I think on the positive side, that gap did close pretty quickly in '18 and 2020 as market sentiment improved. Um, at this point, I do think that we'll see a similar recovery at some point in hopefully 2023, and we believe the Fund's current discount provides a very attractive entry point for would-be buyers right now. Uh, we certainly want this fund to trade near NAV, and we hope that by earning and paying a substantial distribution, as well as engaging in client communication like this, we can really help guide current and prospective shareholders. Um, moving to Slide 11 one of the things we can control is the distribution. Um, we'll pay another monthly distribution of over more than 10 cents a share early next week. Since inception, you'll see that TBLD has paid 17 distributions at that same 10.4 cents per share totaling $1.77 per share of distributions since inception. So when the dividend, or when we declared that initial distribution on August 25th 2021, it was at an annual distribution rate of 6.25 percent on the IPO price; but for an investor buying today, that same 10.4 cents represents a yield on cost of 8.3 percent; and again, I think that's a really attractive proposition for would-be buyers right now. Uh, turning to Slide 12 so this table highlights the importance of dividend income over time. Looking back over the past 150 years and segmenting the S&P into 10-year periods, you can see that over time, dividends have accounted for about half your total return. In periods when price appreciation is very high, the dividends have obviously accounted for less, but you can see also that in, in a period like 2001 to 2010 dividends accounted for more than 100 percent of your total return because price appreciation was ac, actually negative for the decade. Um, and then last decade from 2011 to 2020, dividends accounted for only 16 percent. So, depending on your outlook for, for the decade to come, you know, if price returns are not as strong as they were last decade, we think dividends can be a really important part of total return. So, with that, Ben, I'll turn it back to you to touch on some of our top positions within the portfolio.
Ben Kirby:      Thanks, Adam. So, to wrap up on Slide 13 this is a quick snapshot of our, our top holdings in the portfolio. I'd highlight first that it is a concentrated portfolio so, you know, we don't have hundreds of positions. Uh, we have significant weights in these tops and holdings, and it is a concentrated high-conviction portfolio. Uh, next I would highlight these are many of these are household names, and these are going to be companies that that have significant, as we talked about, ability and willingness to pay dividends some moats around the business. Uh, and then lastly, I'll highlight the diversification within these, these tops in holdings. So, we start off with Generali, which is an insurance company so financial, based in Europe a relatively less volatile financial than a traditional diversified financial or bank. Um, after that we have Pfizer, a global pharma company. Uh, we have one energy company, Total Energies, which is a global integrated, um energy company which is, is doing a great job, we think, of diversifying the company for ESG considerations and a low-carbon future. So, we're four-square behind those, those efforts. For Total, they're, they're doing a lot that domestic energy companies are not to help in the energy transition. We have two utilities in the portfolio so Enel and Endeasa. Uh, BSP, of course, the global mining company Sysco and, and, and Taiwan Semiconductor in the tech space, and Microsoft, a software company. So, and then, and then I guess rounding out the top 10, Orange which is a, a telecommunications company. So, these Top 10 include a lot of different sectors, a lot of different business models. What they all have in common is they, they all have significant moats around their business; they're all holding market share or in many cases gaining market share; and they have an ability to pay dividends today and, and we think to grow those distributions over time; and they have a willingness to pay those dividends. Uh, the growth rates of these companies just think about for the underlying longer term growth rates would sort of range from a company like Orange in the low single digits. So, it's, it's really a very high-yield company without as much growth potential, all the way to something like a Microsoft or a Taiwan Semiconductor which are gonna have lower dividend yields, but they're gonna have growth prospects that are in the mid-teens over time. So we like that, that combination, that diversification of current yield and growth in distributions. We think, again, that provides our shareholders with a good, a good ride, a good experience, attractive yield and, and that ability to grow over time. So with that, I'll turn it back to poll the audience for, for questions. Thank you.
Adam Sparkman:        All right. Thank you, Ben. As questions are, are coming in from the audience, I'll just remind everyone, everyone on the call that if you do have a question, you can type it right into that WebEx, WebEx box; and we'll get to as many as we can today. Um, kinda to start things off, Ben, I'll come at you with, with kinda a, a high-level macro question that I think is on a lot of people's minds these days as they think about 2023. Um, what is your expectation for the fed's terminal rate, and do you believe that the fed will begin easing policy in 2023?
Ben Kirby:      Uh, yeah, good, it's a good question, and it's definitely one that is affecting market prices today. I mean, I would say that maybe the first comment is, is the fed is probably spending a bit too much time in the media and, and, you know, making, making lots of media appearances. So, so that, that is adding a degree of volatility to financial markets. Uh, we think that the fed is, is probably talking a bit tougher than they're actually going to be able to deliver. Um, ultimately, we think the fed's gonna be data dependent, and we think that some, some additional data pieces can come and significantly change the policy, even though they're all talking fairly hawkishly. So it seems pretty clear to us that CPI is flowing today and that puts us on, on track for, you know, maybe another 25 base point hike in the next meeting but we think that ultimately that, that the fed is gonna have a hard time raising rates as high as they currently say.
Adam Sparkman:        Thanks, Ben. Uh, maybe just to stick around inflation what is your base case for inflation? We've seen, you know, it obviously start curbing over the past 6 months but what's kinda your base case for what we see in, in 2023, and what impact does it have on the asset allocation within this portfolio?
Ben Kirby:      Sure, so I don't, I don't think we have a, a terribly differentiated view on inflation, which is to say that it's clearly slowing. Um, let's kind of wait and see how, how much it continues to slow. Our base case is that it'll be relatively easy to get it down to 4 percent. If it's definitely at 4 percent kinda by mid-year, and while it's in that slowing phase, it's gonna feel pretty good for, for financial markets. The real question will be how sticky is that rate of inflation. Um, we, we talked about all of the, the Social Security benefits. Those, those uh, parts of the population that are getting, you know, high single-digit raises this year we think that'll make it kinda tough to get inflation all the way down to the fed's target. So, you know, let's, let, let's kinda wait and see but we think it's gonna be harder to get below 4 percent. Uh, I, I think the big, the big turn, the big risk would be if, if we get down to 4 percent, and it looks like it's gonna be sticking there, and then the fed has to has be a bit tougher to, to really affect the labor market and get it to go a whole lot lower than that.
Adam Sparkman:        All right. Thanks, Ben. Um, so, you know, given kind of that outlook for 2023, are there any sectors, you know, within the portfolio and/or countries that, that you're particularly excited about in 2023?
Ben Kirby:      Yeah, look, I don't, I don't think we're being paid to take, to take huge, huge sector exposures right now. Um, certainly the, the parts of, of the market that were most punished in 2022 were some of the higher, higher growth sectors. Um, those sectors certainly benefit from uh, falling inflation more so than, than some of the sectors that outperformed last year. Uh, but valuation spread, and if you sort of look at, at the valuation spread between, between growth and value, it certainly come in a lot at this point. So we think, honestly, we think balance is kind of the right, the right approach right now. You don't want to be over your skis on either growth or value. Um, if inflation comes in like we're expecting, then we think that, you know, some of the, some of our tech holdings will probably benefit. Um, and, and conversely, if, if inflation's gonna be a bit more sticky, then some of our defensive holdings in the healthcare sector or, or the consumer staples or telecommunications sector are gonna be a lot more resilient as the economy continues to slow.
Adam Sparkman:        Okay, great. Um, as, as you pointed out on, on one of the slides with positioning the portfolio has, has been overweight international relative to the benchmark and in Europe in particular. Um, given some of the volatility that we've seen in, in Europe and Russia during 2022 what do you like about the opportunity set specifically in, in Europe for this portfolio?
Ben Kirby:      It's, it's interesting. So but behind the scenes and in the last quarter of, of 2022 European stocks outperformed uh, U.S. stocks. So even though, even though they've been worse in the first part of the year especially with, with the war in Ukraine you know, European equities are really attractively valued. They're at, you know, they're sort of 11, 12 times earnings and that's a significant discount to domestic assets. So we think the valuation discrepancy is there. Um, it's not quite as big of a discrepancy as it was, you know, 3 or 4 months ago. We kinda hit two standard deviations sheet for European assets relative to U.S. assets, U.S. assets, even on a sector neutral basis. Um, so we've kind of gone from two standard deviation sheet to maybe on standard deviation sheet. So we think Europe still looks attractive. Uh, the other piece that really matters here is the currency. We think the dollar is probably a little bit too strong. Um, you know, so let's, let's, let's see if that continues to weaken, but certainly dollar weakness is a tailwind for international assets; and we think that's a trend that can continue. So we're actually really happy with our overweight non-U.S. positioning. Uh, we think that's the right place to be right now. Um, it's somewhat of a structural po, position for us because of the higher yield outside the U.S. Uh, but we're especially happy with it today given valuations and, again, the trajectory of the dollar.
Adam Sparkman:        All right. We have a couple questions that have come in about fixed income in particular that I'll kind of combine here. Um, you know, obviously, everybody knows 2022 is kind of a historically, historically bad year for fixed income, but we're starting off from a much more attractive base, I think, in, in 2023. Are there any particular segments of fixed income sectors that, that you think are really attractive for the portfolio this year?
Ben Kirby:      You know, fixed income broadly is just much more attractive than it was when this portfolio launched which has given us the ability to gradually rebase the portfolio in favor of higher quality and also longer duration. You know, so whenever the portfolio was seeded in in July of 2021, high-yield spreads were pretty tight, and, of course, risk-free rates were also pretty low. Um, so we, we launched the portfolio with, I think, relatively short duration, and that's given us the ability to reposition the portfolio as, as those fixed-income yields have, have gone up. Um, so overall, fixed income feels a lot more attractive today than it did at inception, and, and we expect a reasonable performance out of fixed income part of the portfolio this year. Overall, we are negative on, on leveraged loans and we tend to prefer duration over credit right now, but again, we're seeing interesting opportunities across fixed-income landscape, and we're really happy to have a portfolio with the flexibility in its mandate to take advantage of some of those opportunities.
Adam Sparkman:        All right. Um, you know, one thing that, that there seems to be a lot of pessimism around, at least in the media currently is corporate earnings expectations coming out of 2022 potentially, you know, softer, softer growth and pressure on earnings. Um, you know, we're right in the middle of kinda 4Q earnings, what are you looking for out of the quarterly earnings in the companies that you cover, and are there any areas that you and the other PMs are especially focused on right now?
Ben Kirby:      Yeah, I think earnings season is certainly, has kicked off with the big banks. Um, the big banks' earnings were not great. Um, they, they certainly increased provisions for low losses, and expenses were also relatively elevated. So, you know, that, that wasn't a, an auspicious launch to the earnings season. Uh, that being said that is a sector that, that we might expect that to be the case. Um, so let's see how the rest of, of the companies kind of come out. Um, you know, we also saw today with Discovery significantly increasing their, their net charge-offs guidance for, for 2023. So, Adam, what we're gonna be looking for is, is, is certainly how earnings shake out in the fourth quarter, but I think we're a lot less worried about that relative to what guidance might be. So let's, let, let's hear what companies say about what they're seeing on the ground as close to real time as we can get; and expectations for 2023 I think we're gonna be looking for companies who have had the ability to control costs. So the big, the big earnings question in 2022 was the company able to pass on higher costs and sort of have inflation protection within their top line. I think a surprising number of companies were able to pass on higher costs. I think the big question as we go in 2023 is as inflation comes down, as the economy slows, revenues slow, how about those companies' ability to protect the bottom line through cost control. So, I think we're gonna be very focused on our companies' efficiency and, and their ability to protect margins. Margins are, are still relatively high you know from a historical standpoint. So, we're gonna be looking very closely at margins. I think the companies that can, they can protect margins and be efficient are going to be the ones that outperform in 2023.
Adam Sparkman:        All right. Thanks, Ben. Cognizant of the time as we're, we're 40 passed the hour, but I think we've got time for a couple last ones. Uh, one was more of a technical question related to the Fund. We talked about the, you know, the discount to NAV that the, the Fund is currently trading at. Um, is there anything that Thornburg can do to help kinda close that discount gap?
Ben Kirby:      Yeah, so, you know, there's, there's things that are in our control. There's things that are out of our control. Um, so the discount is one of those things that's, that's kind of in the middle. Uh, I think what we can control on the discount is to execute on the investment program and to do what we said we were gonna do. Um, so that is a combination of total return over time and especially of delivering the income that we promised and doing so with the highest possible care for the account. So very little return of capital and a relatively high percentage of income coming from qualified dividends. So, you're gonna be at a, at, at a beneficial tax rate. So, you know, I think from what we can control on the investment side we're delivering. We've outperformed. Um, and, you know, from, from a total return standpoint, we, we've outperformed peers, we've outperformed bench, and, and we're also delivering on the income both from a level and from a quality standpoint; and then the other part I think is just to continue to be available to talk to current or prospective shareholders which we are. So, you know, the, the portfolio managers on this, on this strategy are all shareholders. Uh, we're also very happy and willing to talk to clients. We think that what's really interesting right now is you're getting a high-quality global diversified portfolio at a low to mid-teens discount to intrinsic value; and as, as Adam alluded to, that's an attractive proposition from a current yield standpoint you know, kinda getting up into the 8s and also from the reality that this is a fixed-life vehicle so this is in the 2.0 instruction for closed-end funds, which means that after 12 years that discount will go back to zero; and, and, and the Fund will wind down. So, you know, that, that, that will be a benefit for, for shareholders who kinda hold on for, again, a next, that next 10 years. That discount will definitely close. That's a long time from now. In the meantime, we continue to focus on what we can control which is running a good portfolio that delivers on expectations.
Adam Sparkman:        All right. Thanks, Ben. Well, I've got one, one final question for you, which is, is my question to close it out; but you, you run a variety of multi-asset portfolios here at, here at Thornburg. Um, you know, we highlighted during the call we've had this really unique 2022 where stocks and bonds were highly correlated both to the, to the downside. Um, you know, a year like I don't think any of us have, have really ever seen before to quite the extent that we did. Um, so with that in mind, were there any key takeaways for you specifically kind of in 2022, and what makes you optimistic about the prospects of this portfolio in 2023?
Ben Kirby:      Yeah, definitely. So, I think we all read a lot in the press about the death of the diversified portfolio or the death of the 60/40 because it had a bad year; and, you know, look, every investment strategy is going to have good years and bad years. It was an historically challenging year for a traditional diversified portfolio, but I don't think that means that the idea is, is out of date or dead. Um, in fact, the prospective returns for diversified, you know, 60/40 or 75/20 portfolio are significantly better than they have been in many years, maybe more than a decade. So as I look overall at the valuation of, of the companies in this portfolio, at the valuation of the debt instruments that we owned, it is, it is interesting. It's attractive. Um, these are, you know, high-quality companies that we think are, again, paying attractive yield today, and they're gonna grow over time. Uh, so, you know, I think, I think a key lesson is, is sort of that no, no strategy works in any, in, in, in every market environment; but this is one that we have a lot of confidence working over time, and we think we have, you know, 70, 80 years of, of market history that would indicate that, that now is a pretty good time to be looking at, at T Build.
Adam Sparkman:        All right. Well, thanks, Ben, and, you know, I think to that point we're, we're very constructive on the Fund. I do think that that that discount provides a really attractive opportunity right now for, for investors looking to lock in that that income and, and compound capital off of a lower baseline. So if there's anything that we can do, definitely feel free to reach out. We're happy to get on the phone you know, talk, talk more about the strategy. Uh, thank, thanks everybody for joining today.
Our insights. Your inbox.
Sign up to receive timely market commentary and perspectives from our financial experts delivered to your inbox weekly.