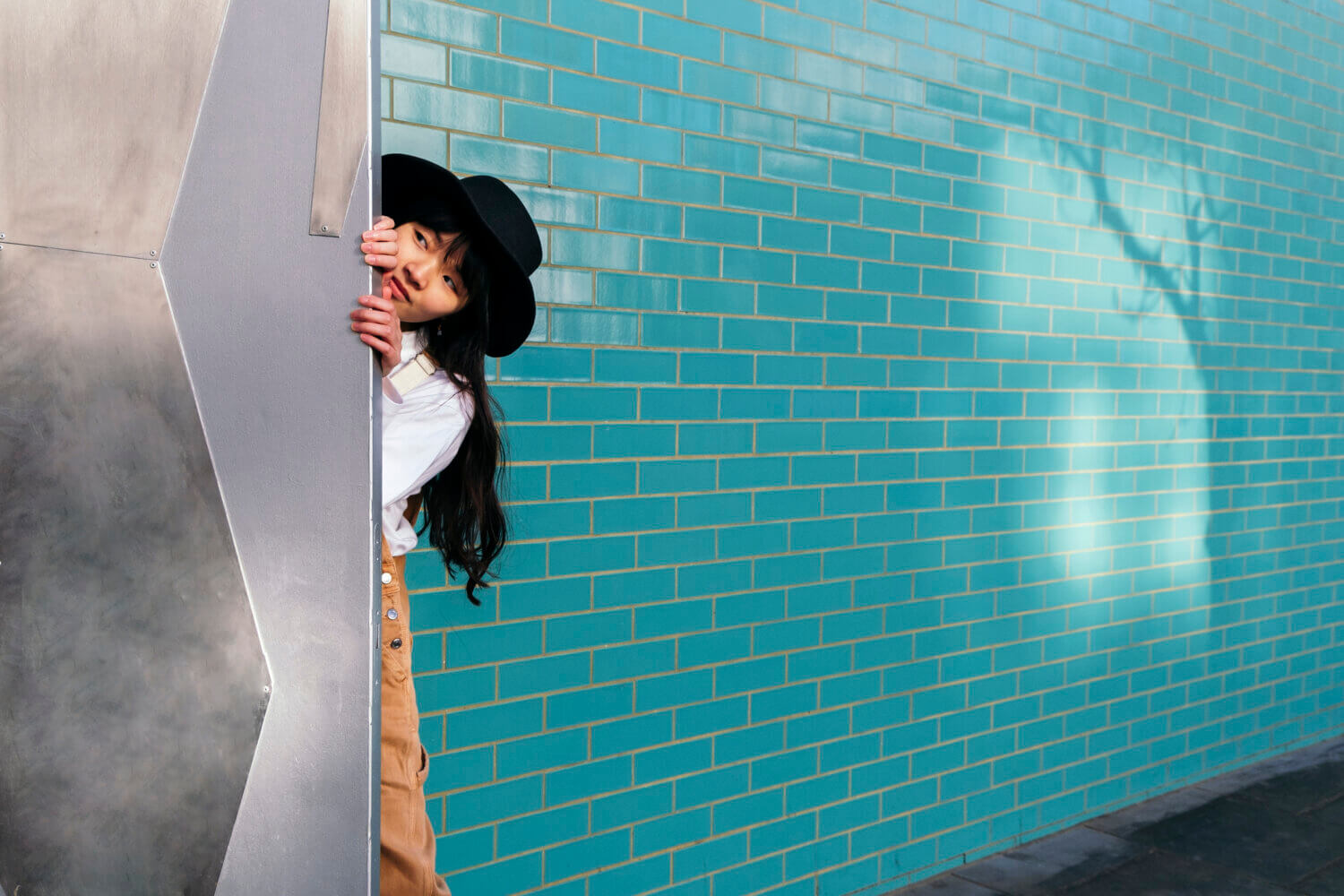 Portfolio Manager & Managing Director Emily Leveille discusses the regions, sectors and industries where she sees opportunities in international equities.
Read Transcript
Where Are the Opportunities Hiding in International Equities?
Elle Wu
I'm Elle Wu, a client portfolio manager here at Thornburg Investment Management. I'm here today with Emily Leveille, co pm of the International Growth Strategy. We'll be talking today about why international. Emily, thank you for being here with us.
Emily Leveille
Thank, Elle.
Elle Wu
One of the things that have been discussed in the media outlets is the possibility of a recession being more likely in Europe than the US. What do you think about that?
Emily Leveille
Yeah, I think that was certainly true last year. A few things have changed that outlook a little bit. The main one actually is China. So, the reopening in China has been a significant boost to the eurozone. And the reason for that is European companies have in general more exposure to China than US companies do, and also Chinese tourists are really important driver of the European tourism economy. So as China has reopened, we've seen the forecasts for the euro zone actually start to increase and expectations for a recession have faded. The last component of that that I think is also really important is the energy crisis in Europe, which where we have avoided the sort of worst-case scenario that people thought might happen last year with a very cold winter requiring energy rationing. And that has not played out.
Elle Wu
That's really important. I mean, how does that tie into where evaluations stand today? What's priced in?
Emily Leveille
It's interesting you mention that because the evaluation gap between the US market and international markets is almost as wide as it's ever been. So, since the financial crisis, the S&P 500 has traded at a premium to the benchmark that we use in our strategy, the MSCI ACWI ex-US growth index. But that that premium or that discount has widened in the last few years. And what's interesting right now is that because everyone thought that Europe was going to go into this very deep recession last year, earnings expectations were cut pretty significantly. And now we're seeing actually this positive development from the reopening of China. And so we think that the expectations that are embedded in that price earnings multiple for our index and for a lot of the companies that we cover are much more reasonable and actually may have room to increase a little bit relative to the US market where we think analysts are still not properly accounting for the slowdown in the economy that we expect will happen as a result of the Federal Reserve's increase in interest rates.
Elle Wu
Another trend that has been spoken about a lot recently is climate change. Climate change has been on the forefront of people's minds, especially ever since the US enacted the Inflation Reduction Act. And we've also seen country after country make zero carbon pledges. How do you feel Europe is reacting to the IRA and what are they doing in response and what are the investment opportunities that you see in Europe for climate change?
Emily Leveille
So, Europe really wants to be seen as a climate change leader. It's also really important to them because they're a net energy importer as opposed to the United States that has much more secured fossil fuel energy supply. The European Union has really focused on making sure that that fiscal stimulus that was allocated at the beginning of COVID is used and directed in ways that make it more competitive in the energy transition so that it doesn't fall behind some of the spending that the US has enacted with the Inflation Reduction Act.
Elle Wu
So, with the diversion of capital going to other areas, are there investment opportunities that you're excited about?
Emily Leveille
Yeah, absolutely, I mean, I think the capital that's going to be deployed globally in the next decade in order to effectuate the energy transition and mitigate climate change presents really, really interesting investment opportunities both in Europe and the US and everywhere else in in the world. You know, on the supply side, obviously we have the sort of build out of a new energy infrastructure.
We think some of the picks and shovels behind the build out about energy infrastructure could be really interesting. For example, high quality providers of materials and supply that go into building out the energy infrastructure. And then on the demand side on the public will be people will be quite incentivized, we think, to make their homes more efficient. And build new homes and new buildings more efficiently. And so, there are a number of companies that provide greener and more efficient building materials that are more energy efficient way to heat and cool homes. And so we also think that there are some really interesting opportunities there. You know, the opportunities will make themselves more clear as we start to see the spending on the ground.
Elle Wu
And we thank you so much for your time today.
Emily Leveille
Thanks for your interest, Elle.
Important Information
The views expressed are subject to change and do not necessarily reflect the views of Thornburg Investment Management Incorporated. This information should not be relied upon as a recommendation or investment advice and is not intended to predict the performance of any investment or market.
This is not a solicitation or offer for any product or service, nor is it a complete analysis of every material fact concerning any market, industry, or investment. Data has been obtained from sources considered to be reliable. Thornburg makes no representations as to the completeness or accuracy of such information and has no obligation to provide updates or changes. Thornburg does not accept any responsibility and cannot be held liable for any person's use of or reliance on the information and opinions contained herein.
Investments carry risks, including possible loss of principal.
Outside the United States
This is directed to INVESTMENT PROFESSIONALS AND INSTITUTIONAL INVESTORS ONLY and is not intended for use by any person or entity in any jurisdiction or country where such distribution or use would be contrary to the laws or regulations applicable to their place of citizenship, domicile, or residence.
Thornburg is regulated by the U.S. Securities and Exchange Commission under U.S. laws, which may differ materially from laws in other jurisdictions. Any entity or person forwarding this to other parties takes full responsibility for insuring compliance with applicable securities laws in connection with its distribution.
For Australia: Thornburg holds a foreign AFSL 526689.
For Hong Kong: This article is issued by Thornburg Investment Management (Asia) Limited ("Company"), a wholly-owned subsidiary of Thornburg Investment Management, Inc. The Company is currently licensed with the Hong Kong SFC for Type 1 and Type 9 regulated activity, with the CE No.: BPQ208.
The material is only intended for Individual, Corporate and Institutional Professional Investor Use Only and may not be reproduced or redistributed to any person without the written consent of Thornburg Investment Management (Asia) Limited or its affiliated companies.
The material has not been reviewed by the Securities and Futures Commission of Hong Kong. This document is for informational purpose only and should not intended to constitute any tax, accounting, regulatory, legal, insurance or investment advice and does not constitute any offer or solicitation to offer or recommendation of any investment product/service from the Company.
The information provided is not intended to predict the performance of any investment or market. Data has been obtained from sources considered reliable. Notwithstanding, the Company makes no representations as to the completeness or accuracy of such information or opinion and has no obligation to provide updates or changes. The Company does not accept any responsibility and cannot be held liable for any person's use of or reliance on the information and opinions contained herein.
Investment involves risks. Past performance is not a guide to future performance and should not be the sole factor of consideration when selecting a product. You should not make investment decision solely based on this general information. If you have any queries, please contact your financial advisor and seek professional advice. All financial investments involve an element of risk.
Our insights. Your inbox.
Sign up to receive timely market commentary and perspectives from our financial experts delivered to your inbox weekly.