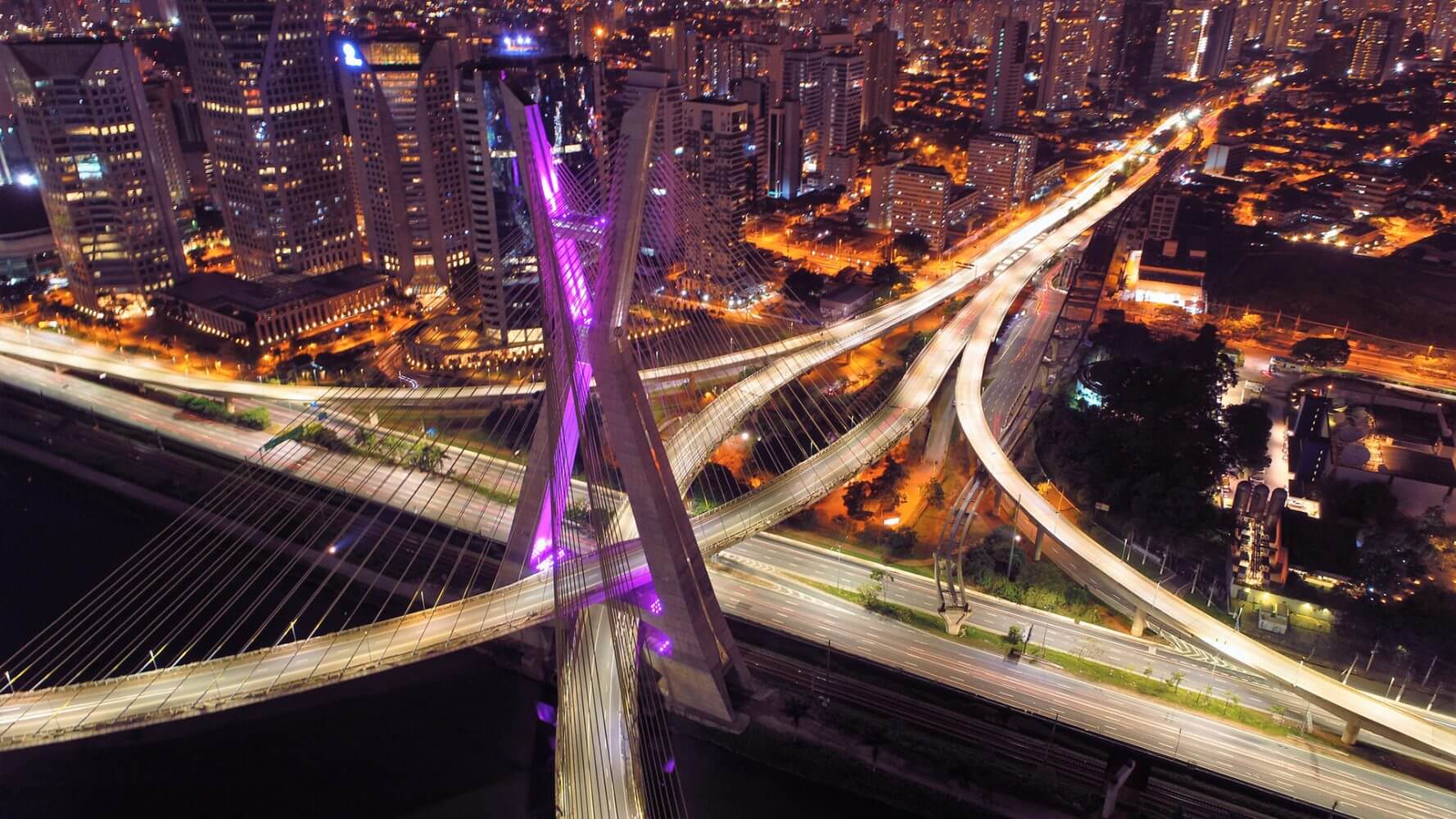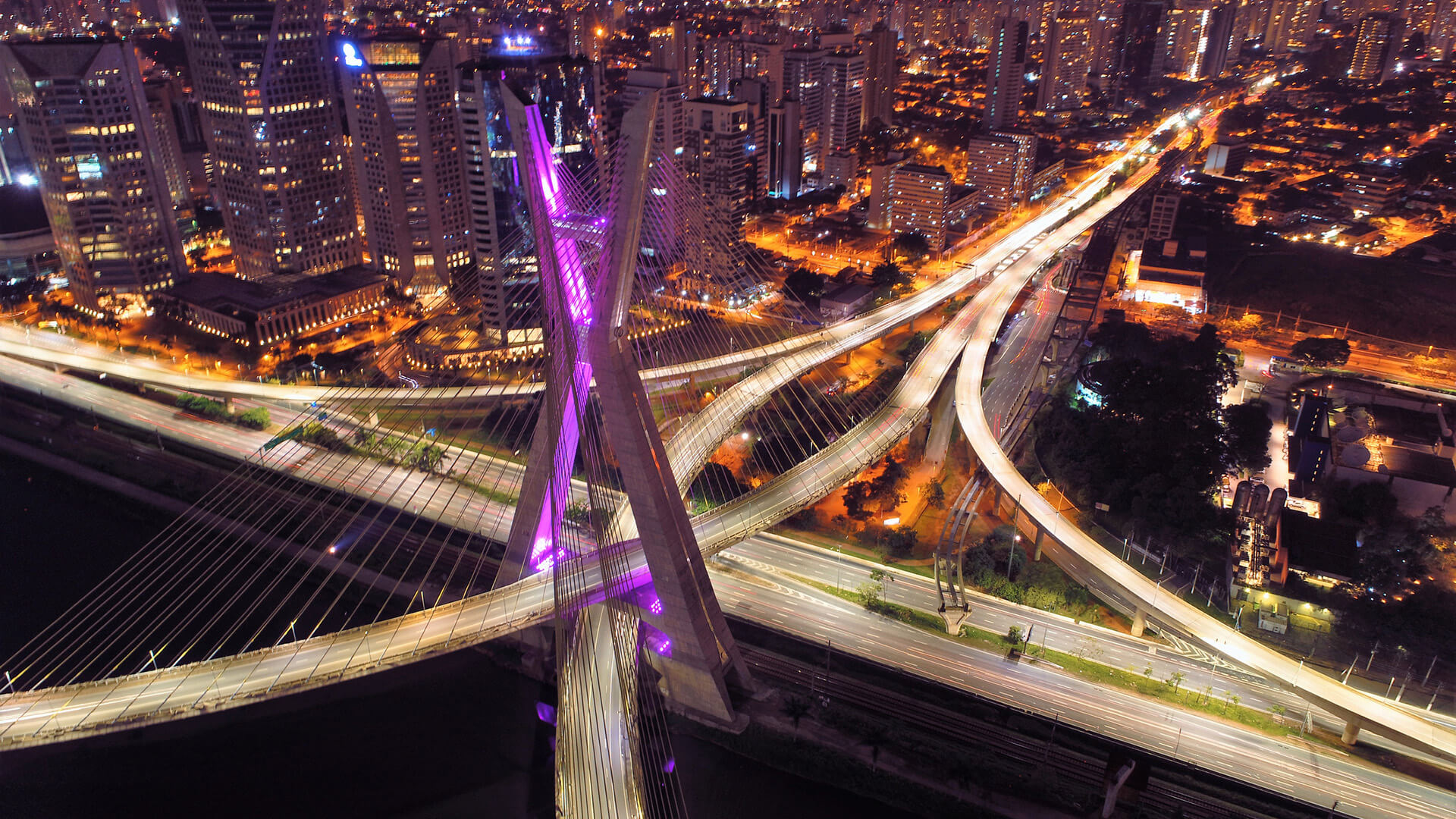 Emerging markets equities underperformed last year, but we feel they are well-positioned as valuations look attractive and emerging economies snap back.
After a strong rally alongside developed market equities in 2020, emerging market (EM) stocks struggled last year. In 2021, the MSCI Emerging Markets Index trailed its developed market counterpart, the MSCI World Index, by nearly 25%—the largest spread between the two indices in nearly a decade. Hampered by a lack of vaccine availability, many emerging economies reopened in fits and starts, often lagging the speedier restarts seen in many developed markets. In addition, emerging market economies struggled in the face of inflation and the overhang of expected monetary tightening. In China and Brazil, the first- and third-largest EM economies, regulatory uncertainty and geopolitical tensions roiled local stock markets.
Despite these challenges, we believe there's a lot of positive energy pent up in emerging markets right now, and investors may be overlooking a potential opportunity in 2022.
Valuations Are Supportive
On a forward-looking earnings basis, the MSCI Emerging Markets Index is trading at a steep discount relative to the S&P 500 Index. This represents a significant increase in the pre-COVID spread between the markets—as U.S. valuations have expanded by 17% over the past two years while EM valuations have contracted by 3%.
Valuation's differentials are even more stark on a historical basis. Over the past decade, forward-looking S&P 500 Index valuations have stretched by nearly 75% while emerging market valuations have expanded less than 25%. As we look forward to a more normal post-pandemic market environment, where elevated levels of economic uncertainty begin to dissipate, the prospect of a valuation re-rate provides opportunity for EM relative performance.
Emerging Market P/E Ratios Expected to Outpace Those in Developed Markets
Source: Bloomberg as of 1/17/2022
EM's Relative Growth Potential Is Attractively Priced
While growth expectations in 2022 are above long-term trends for both developed and emerging markets, the International Monetary Fund (IMF) forecasts that EM economies will continue to see strong post-COVID growth over the next five years. The IMF also expects developed economies to return to sub-2% real growth following 2022. While widening spreads between valuation estimates would seem to support a narrowing of the emerging markets vs. developed markets growth spread, markets are anticipating an acceleration of the relative growth gap between developed and emerging economies.
Coupling relative valuation estimates with growth forecasts, emerging market equities appear to have priced in a healthy degree of caution and reflect an attractive longer-term relative value.
Emerging Market Real GDP to Grow at Double the Pace of Developed Markets
Source: IMF as of 1/17/2022
EM Is Ahead of the Curve on Monetary Tightening
Inflationary pressure has mounted globally as COVID disruptions drove supply-and-demand mismatches, exacerbated by the record amount of government stimuli deployed to avoid a deep global recession. While many developed markets appear poised to start a cycle of tightening monetary policies, nearly half the central banks represented in the MSCI Emerging Markets Index, including South Korea, Mexico, and Brazil, have already begun raising rates in an attempt to contain rising prices.
That head start—along with generally less aggressive stimulus measures—may allow EM central banks to turn dovish at an earlier pace than many advanced economies.
EM Central Banks Were Twice as Likely to Raise Rates in 2021
Source: BIS and Trading Economics
EM Laggards Poised to Bounce Back in 2022
Brazil saw significant deterioration in its macro-outlook during the second half of 2021, as political tensions related to the country's upcoming election and economic uncertainty driven by COVID stimulus both accelerated. To manage surging inflation, (which was up 11% YoY) the Brazilian Central Bank had to raise its target rate to more than 9% (from only 2% last March). The increasing likelihood of a more centrist president, coupled with aggressive rate raising aimed at stabilizing the currency and inflation, should be a positive catalyst for 2022.
As a result of these issues, the MSCI Brazil Index is trading at a forward 12-month P/E of 7X. For context, Brazil was trading at 14X (12-month forward P/E) entering 2020. While the country is not problem-free, the substantial valuation de-rate compensates for heightened uncertainty and may present a strong buying opportunity in 2022 and beyond.
Like Brazil, China represented major drag on EM performance in the second half of 2021. Regulatory tightening measures, especially on property and technology sectors, caused a lot of heartburn. From an economic perspective, China's 20-year history of unprecedented growth should garner the benefit of the doubt from investors. Additionally, we have seen some positive policy signs recently which should provide an increased level of investor confidence. During December's Central Economic Work Conference, an annual meeting where the Chinese Communist Party sets 2022's economic agenda, policymakers stressed the importance of stabilizing growth and the potential for regulatory easing to support the property sector. Despite 2021 headwinds, China is still looking at approximately 5% GDP growth in 2022 and better-than-expected reflationary efforts out of Beijing could lead to an overshooting of that target.
Buying Opportunities in China and Brazil
Source: Bloomberg as of 1/25/2022
Prior to 2021, the last annual period in which China underperformed EM by a double-digit margin was 2016. The country's performance that year holds some potential insight into its current economic situation. Most notably, a lack of clarity around regulatory policy pushed investors for the doors in both 2016 and 2021. As investor uncertainty faded, China led a strong rebound for emerging markets in 2017—posting a return of 54% and outpacing the MSCI World Index by more than 30%. The MSCI Emerging Markets Index as a whole beat the MSCI World Index by roughly 15%.
While we are not necessarily calling for a repeat of 2016 in 2022, it's important to remember that following periods when sentiment towards EM has waned, it's often a great entry point for investing in emerging market equities.
Our insights. Your inbox.
Sign up to receive timely market commentary and perspectives from our financial experts delivered to your inbox weekly.