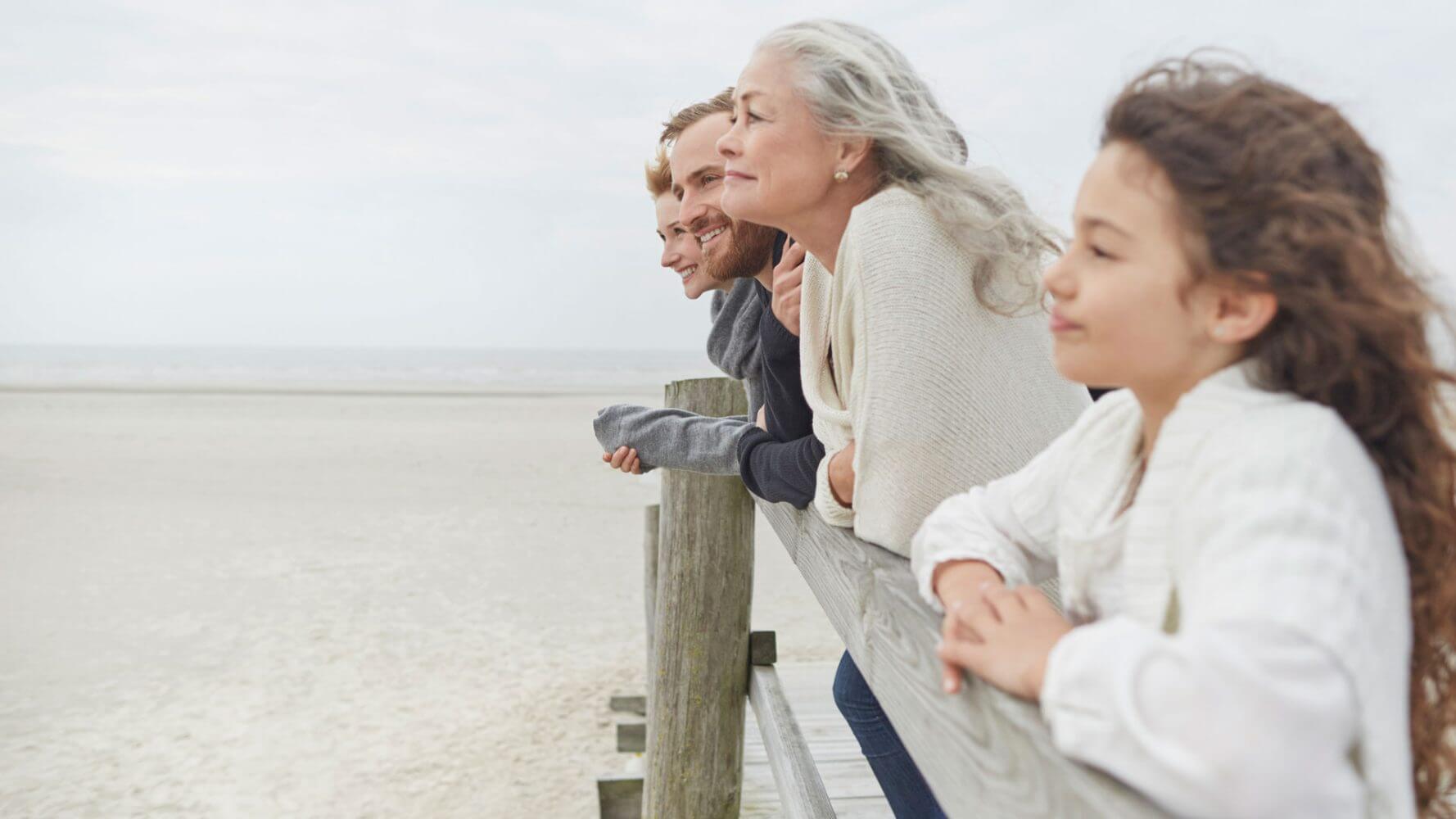 A story of a high net worth family foundation, its journey from an organization that began with a traditional funding approach to one that embraced strategic philanthropy and the resulting rewards.
As clients live longer, designate more of their money for philanthropy, and engage family members in their philanthropic endeavors, it is more important than ever that you, as their financial advisor, position yourself as an expert and "go to" advisor on this subject.
The following case study tells the story of one high net worth family foundation, its journey from an organization that began with a traditional funding approach to one that embraced strategic philanthropy and the resulting rewards.
The Thornburg Foundation
In 2013 our founder Garrett Thornburg stepped back to reassess the goals and objectives of his family's foundation. Mr. Thornburg had a long-standing commitment to philanthropy dating back to his time at Bear Stearns, when Alan "Ace" Greenberg encouraged each partner to contribute at least four percent of their income to charity. Although Ace recommended a four percent target to the Bear Stearns partners, he consistently exceeded that four percent target by contributing 10 percent of his income to charity, and like his former colleague, Garrett Thornburg does the same.
Since founding Thornburg Investment Management in 1982, Garrett Thornburg has followed Ace Greenburg's "lead" by encouraging all of Thornburg's managing partners to make annual philanthropic contributions. As a corporation, Thornburg Investment Management also has a strong culture of philanthropy—giving out $500,000 each year for the Arts, Culture, and Education, putting money directly into Santa Fe classrooms, and encouraging employee volunteerism through a corporate program that makes contributions to any non-religious 501(c)(3) organization in which an employee serves on the board or contributes forty hours per year of uncompensated labor.
In 1998, Garrett's private foundation began making small operational grants to homeless shelters, youth engagement organizations, education organizations, environmental groups, and others. The foundation made dozens of grants to non-profits in the communities where the Thornburg family members resided. But the more the family witnessed the stubborn problems of an underperforming education system, less than responsive government, the demise of local farming economies, and the overgrazing of public lands, the more they wanted the foundation to have a deeper impact on those systematic problems.
In 2013 the Thornburg Foundation's board decided to hire a full-time director, and sent him to meet with the most innovative foundations across the country to evaluate their philanthropic approaches. After meeting with dozens of foundations, the Thornburg Foundation focused on the success of the Pew Charitable Trust and elected to adopt a similar strategic philanthropy approach.
In addition to the requests received by the Thornburg Foundation, many non-profits make requests to our founder each year. While Garrett refers most of those requests to the foundation for due consideration, and sometimes grant awarding, occasionally he chooses to use an advised fund to anonymously fulfill requests.
What Is Strategic Philanthropy?
Practitioners of strategic philanthropy focus their efforts upstream—looking deeply at societal problems and seeking to advance systemic solutions. This approach requires specific goals, a strong cadre of foundation policy officers who are experts in their field, and regular measurement of results.
The Thornburg Foundation conducted an assessment of the landscape in New Mexico to best understand the root causes of the problems we had identified as most important.
Then we looked at different approaches for mobilizing change toward solutions, in which we assessed the feasibility of each approach by asking ourselves five key questions:
Does the approach have real evidence or proof that it will have an impact?
Can it be accomplished in five years?
Are there strong non-profits to drive this change?
Are there other funding partners who also have skin in the game?
Does the political will exist for making these changes?
If a problem met these criteria, we moved forward.
As a result of the assessment, we focused our work in three areas: Early Childhood Education, Good Government Reform, and Food and Agriculture Reform and committed to investing $1 million per year over five years to these initiatives, focusing solely on New Mexico allowing us to have a statewide policy impact.
In traditional philanthropy, staff members are generalists who evaluate grants across a wide range of areas. In a strategic philanthropy-oriented organization, policy officers are experts in their area of focus and they develop a strategy, engage with issue stakeholders, and co-create strategy with their non-profit partners.
As a family foundation we can fund research, identify best practices, generate stakeholder engagement, and undertake polling. And although we are prohibited from lobbying for funding, we can provide support to our partners up to the doors of the legislature and follow through with additional analysis once a policy becomes law.
Why do we engage in strategic philanthropy? The reason is consistent with why Garrett founded Thornburg Investment Management: return on investment. When he founded Thornburg, Garrett believed in providing investors with investment returns that could help them build real wealth after inflation, taxes, and investment expenses. As it applies to the foundation, return on investment is critical because it enables the family to increase the impact of the foundation's charitable contributions. And by all accounts, this approach pays off.
A recent study by the National Center for Effective Philanthropy showed that every dollar invested in policy and civic engagement provided a return of $115 in community benefit.
For example, in 2015 the Thornburg Foundation and other early childhood funders invested approximately $25,000 to support non-traditional organizations who sought to advocate for increased funding for home-visiting programs in New Mexico. While almost every other government program was cut, the Governor and Legislature wisely increased the funding for home visits by $900,000.
In three short years, our strategic philanthropy approach has helped our non-profit partners advance common objectives by:
Injecting $20 million of new investment into Early Childhood Education by the State of New Mexico.
Passing one of the most progressive and transparent city campaign finance systems in the nation.
Creating one of the most transparent user-friendly state campaign finance web portals in the country.
Developing the first statewide agriculture resilience plan in New Mexico's history.
Investing in a program that enables low-income families to double their food stamp purchases at farmer's markets. Our $150,000 grant spurred a $400,000 investment by the State of New Mexico and a $5 million investment by the federal government.
Leveraging federal matching dollars to create more than $1 million in new business for New Mexican farmers.
Given the fact that the foundation's programs have positively impacted tens of thousands of New Mexicans—it's not surprising that the Thornburg family has decided to increase the asset base to $108 million, elevating it to one of the top five foundations in the state.
Another benefit of strategic philanthropy is increased family involvement. Because family members select the areas and help develop the strategy, they remain deeply engaged in the work of their foundations when they employ a strategic approach. The Thornburg family members personally commit time around each of these issues: visiting our farming and ranching partners, hosting roundtables on good government reforms, writing op-eds in support of home visits, and personally engaging with leaders in our community on education issues.
Helping Your Clients Extend Their Philanthropic Reach
Philanthropy was once viewed as a strategy for parking money at the end of the year to get a tax break. Today, philanthropy provides high-net-worth clients with an avenue that allows them to engage in meaningful activities while they're alive and enables them to establish a legacy that will last generations.
Unfortunately, when it comes to philanthropy, wealthy clients often leave financial advisors out of the planning. According to a November 2015 survey conducted by Foundation Source, the nation's largest provider of comprehensive services for private foundations, less than 12% of respondents reported that they turn to their financial advisors for advice on giving. Instead, 35% said they seek advice from a philanthropic peer and 28% said that they turn to no one.
To ensure you are included in your clients' philanthropic decision-making:
Position yourself as a Legacy Wealth Manager.
Introduce clients to the benefits of creating a wealth plan that addresses all of their financial, life, and philanthropic goals.
Work with clients to determine the best way to engage all family members in "shaping the family philanthropic agenda" from goal setting through implementation and monitoring.
Provide your clients with information on impact investment opportunities, particularly those that are aligned with their family interests and philanthropic goals.
Discuss the advantages and disadvantages of all of the available investment and distribution strategies.
At a time when differentiation is so important for financial advisors who advise high net worth families, becoming well versed in philanthropy is mandatory. Advocating a strategic philanthropic approach is just one of the ways you can assist your clients with their philanthropic planning.
Our insights. Your inbox.
Sign up to receive timely market commentary and perspectives from our financial experts delivered to your inbox weekly.