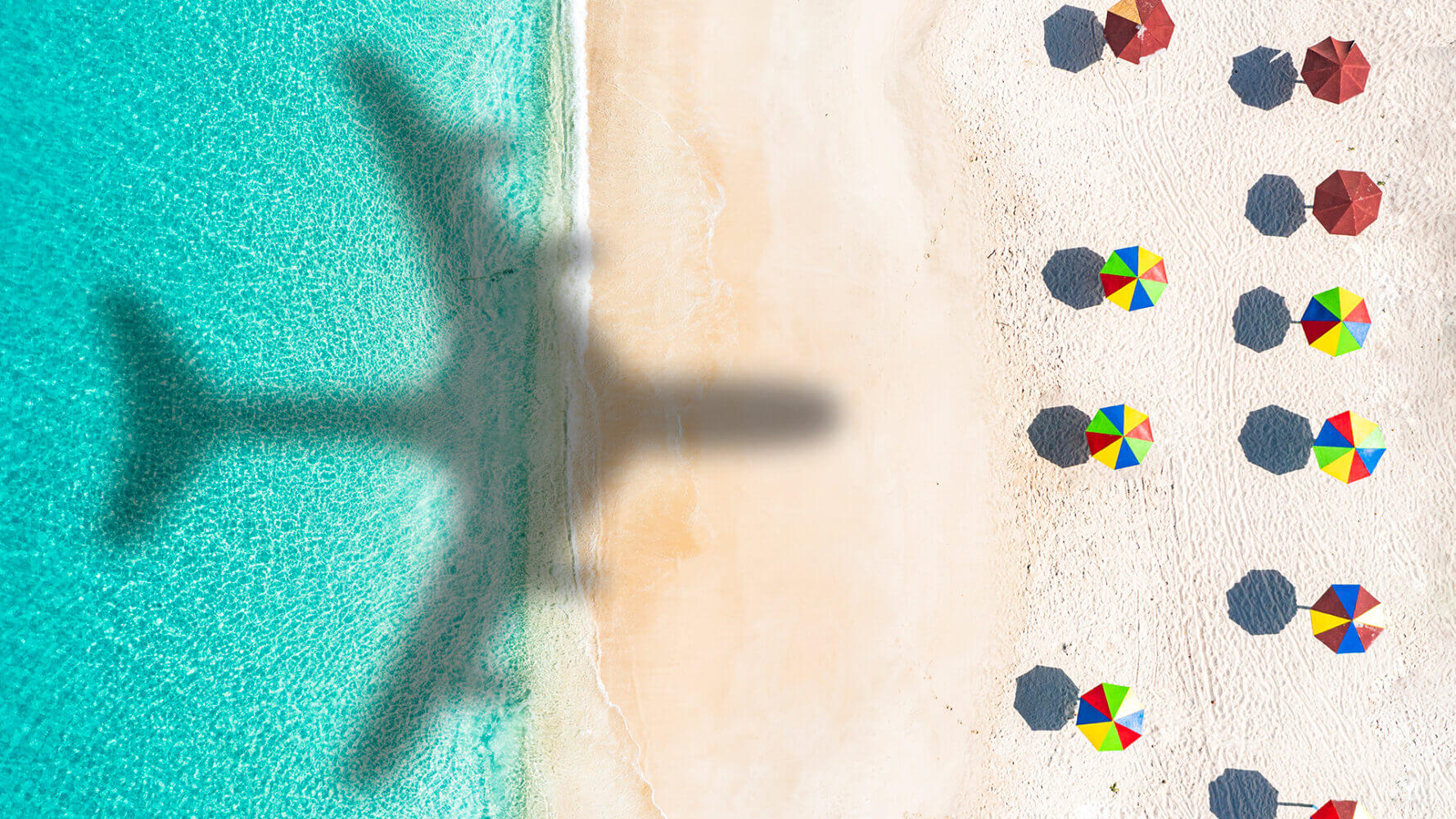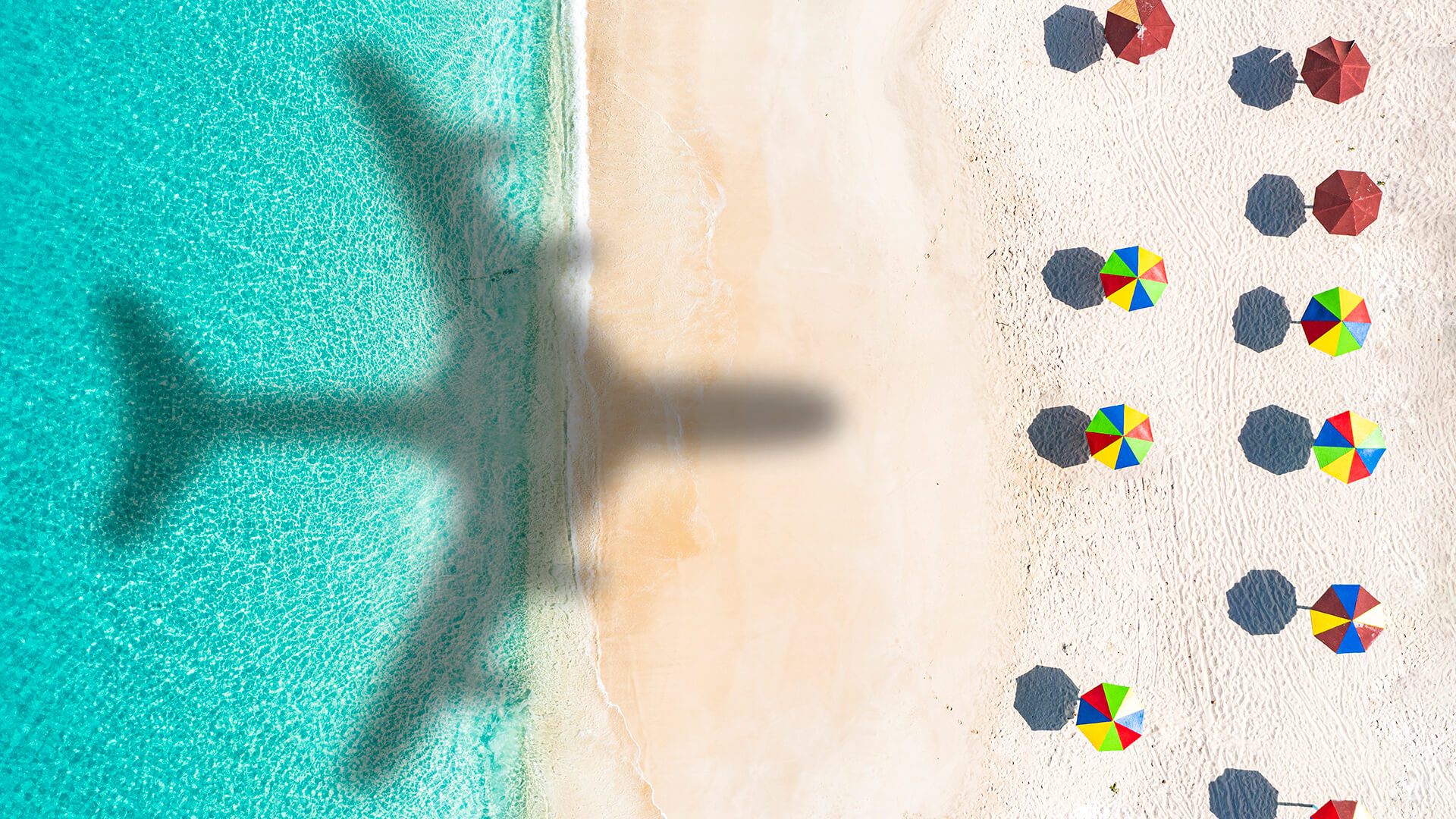 As the storm that crushed the travel and lodging industries clears, we see post-Covid investment opportunities and pitfalls in the skies ahead.
The COVID-19 pandemic affected just about every sector worldwide and in 2020 brought the travel and hotel industry to a halt. But if history's any guide, past crises (e.g., 9/11 and the Global Financial Crisis) have shown us that travel and leisure is a highly resilient industry.
While pandemic challenges have curtailed travel spending over the past couple of years, pockets of pent-up demand, pandemic-driven lifestyle shifts, increased digitization, and creative new business models have helped the travel and lodging industry stay afloat and recover.
What factors support the resurgence of the air travel and hotel sectors, and what do they mean for investors looking for opportunities in this space? Here are our thoughts on the key trends ahead.
Strong V-Shaped Recovery for Lodging on the Back of Supportive Trends
Throughout the pandemic, the hospitality sector was forced to get more creative and efficient in order to survive. The tenacity to reinvent itself enabled the industry to enjoy a V-shaped recovery across different countries soon after COVID-19 lockdowns and restrictions were eased as seen below.
Hotel Occupancy Per Country and Region
Two Key Trends Stand Out in the Hotel Reinvention Playbook
While large hotel chains cut costs and sought to improve the efficiency of their businesses, many smaller hotel chains and independent operators had to reimagine their business models in order to withstand pandemic impacts.  During this time, these smaller operators began to form revenue-sharing partnerships with larger, well-established global hotel chains, such as Marriott or Hyatt. The benefits of these pacts are two-fold:
The smaller players are able to take advantage of the hefty marketing, distribution, and operational infrastructure of the larger hotels.
And by acquiring and partnering with local, more boutique hotels, larger chain properties could broaden their location and client experiences, as well as diversify their revenue streams.
Another trend that has played a role in the transformation of the hotel industry: lifestyle changes. As remote work gained widespread acceptance during the pandemic, the "work from anywhere" movement flourished. The normalization of remote work allowed people the freedom to combine work and leisure, taking extended trips to destinations they may not normally have gone to. Consequently, the "work-cation" trend gave rise to a brand-new customer group and demand for the hotel sector. In particular, alternative lodging like Airbnb became one of the key beneficiaries of this new lifestyle shift.  Last, with an increase in remote workers, corporations are driving a renewed demand for hotel nights as these corporation regularly seek to bring employees and teams together for in-person collaboration events.
 Pent-Up Demand Fuels Airlines' Flightpath of Recovery
 Unlike the hotel sector, the airline industry's post-COVID recovery has been more gradual — despite a strong surge in recent air-travel demand, which has been driven by domestic travel. Although airline revenues have been rising as COVID-19 restrictions have been gradually lifted and travelers returned, the industry is challenged with keeping costs under control as it grapples with staffing shortages and inflationary pressures.
With a strong desire to travel, however, consumers haven't been deterred by steep increases in airline prices, cancelled and delayed flights, or poor service issues. In addition, business travel also has nearly returned to pre-pandemic levels due to companies reopening offices and reestablishing client-travel visits. Given these trends, we don't expect market demand to soften going forward nor do we envision the so-called "death of corporate travel" to materialize.
What About Fresh Opportunities in a Post-Covid World and 'Zero-Covid' China?
We see many opportunities in the market today as well as some levels of uncertainty, not the least of which center around inflation, geopolitical instability, and other factors that may weigh on the market. However, we also believe travel and leisure demand is strong and shows no signs of slowing down.
Despite inflationary pressures, leisure travel continues to be a high budget priority for many Americans, especially across the middle to higher income groups who have shifted their spending habits from goods to services. These factors have made US travel and lodging companies attractive investment opportunities given the runway in view for sustained growth.
Last, China's travel and hotel industry has been slow to recover due to the government's "zero-Covid" policy. We recognize that the sector's path to recovery will likely not be a straightforward one. However, we believe there could be significant upside potential in this country once China reopens and eases travel restrictions. Instead of shunning Chinese travel and hotel stocks, we're taking an opportunistic view on the situation — focusing on searching for attractive buying opportunities while prices and valuations are still at depressed levels.
In summary, there are pockets of opportunity in the travel and lodging sector when looking through the lens of a post-COVID world or in regions where COVID mitigation is still the driving priority.
Our insights. Your inbox.
Sign up to receive timely market commentary and perspectives from our financial experts delivered to your inbox weekly.