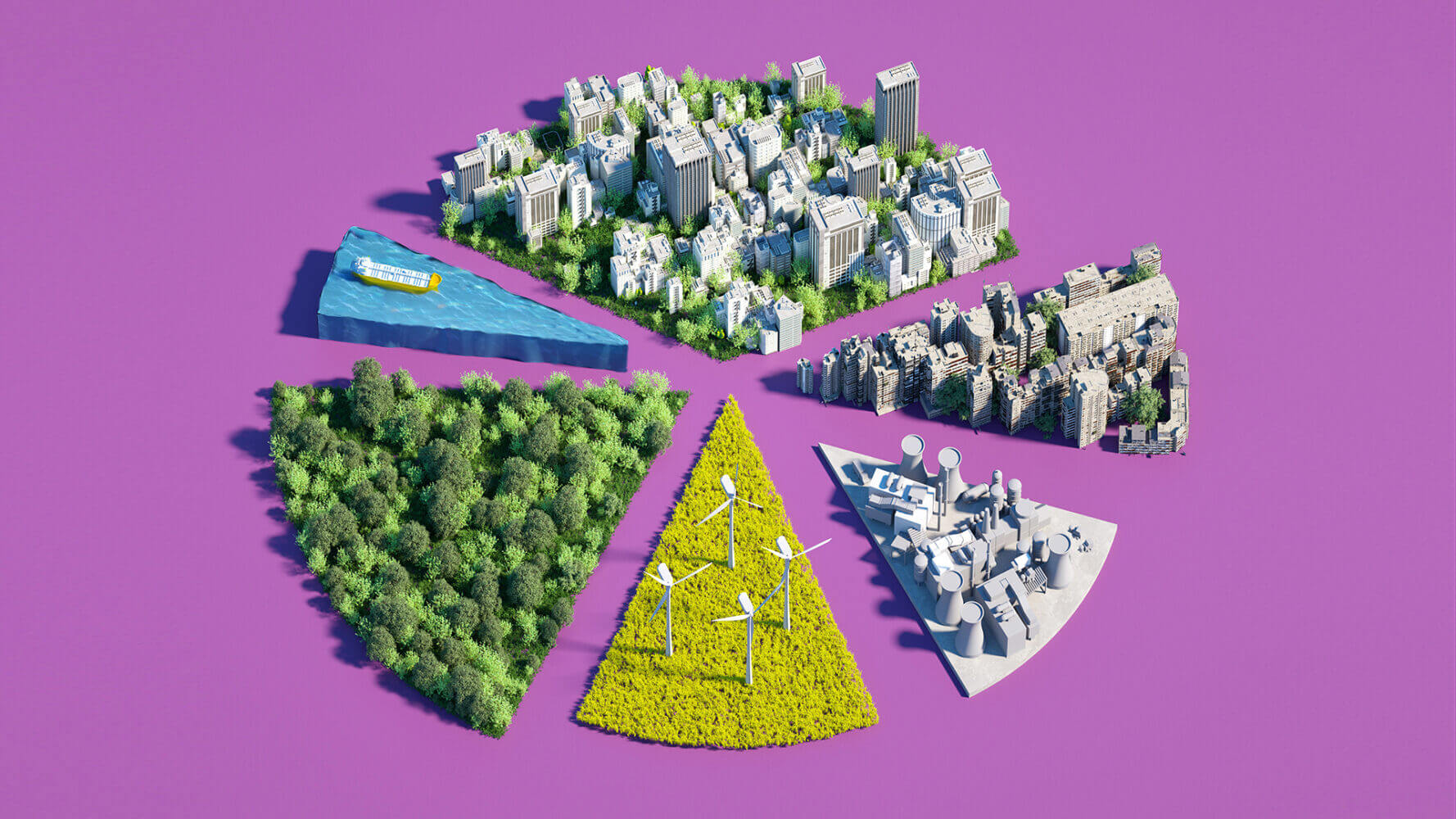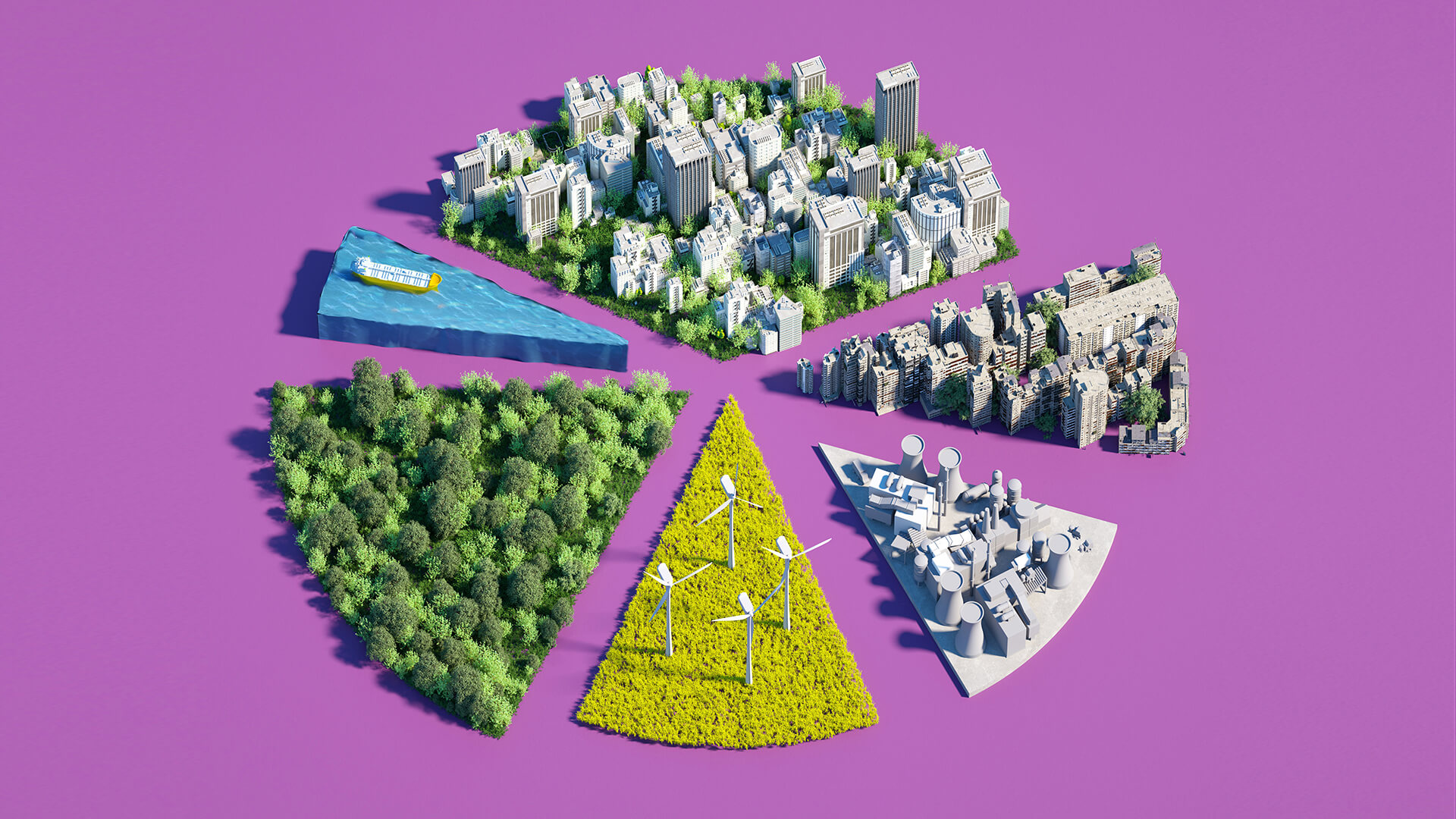 For a long time, it seemed like ESG was trending towards a singular orthodoxy—that an "ESG Company" might be the one blessed by arbiters. That is no longer the case.
There have been several curveballs thrown at the investment world lately, including supply chain issues, labor, food and energy shortages, the war in Ukraine, Brexit problems, China's Dynamic COVID-Zero Strategy, and inflation. Amid this complexity, pressure by some investors and governments to move towards tighter Environmental, Social, and Governance (ESG) standards and governance has led to confusion about conflicting trade-offs. For a long time, it felt like ESG was trending towards a singular orthodoxy—that 'An ESG Company' might be the one the fewest number of people found to be controversial. Or one blessed by one of the arbiters. That is no longer the case.
Allegations of greenwashing have become rampant, and stories are emerging about ESG violations and inaccurate representations by asset managers about what they own. This is against a backdrop of generally muddled expectations from both clients and regulators, which have not made comprehensive and nuanced representations of practices easy for anyone. It is thus worth exploring some examples of dislocations and opportunities for investors in the current environment. Plus, it's vital to understand the case for using material ESG criteria in weighing alternatives and the role active management—in combination with active stewardship—plays in applying analysis to investments.
Utilities: Power to the People
Following the Western response to Russia's invasion of Ukraine, utilities now have to burn more coal to replace Russian gas, given an alternative supply is not yet sufficiently onstream. Does this now mean a carbon-neutral EU by 2050 is a pipe dream? The reality is that Europe needs to keep the power on, and this is a more pressing concern than meeting the climate-neutral target of becoming an economy with net-zero greenhouse gas emissions by 2050. It takes some integrity and conviction to understand the tradeoff involved. Energy transition overall is a much more complicated dynamic in terms of the pace at which the world can transition fossil fuel markets to more renewable and cleaner energy. After a hectic pace of imposing green regulations and touting electric cars and alternative energy sources, the world got a dose of reality in the last year, learning that the energy infrastructure is not prepared to be as green as many people would like it to be.
This is now reflected in Europe's power markets, as that is an area where the demand/supply imbalance is probably most acute. In many cases, companies must increase power production and try to deliver it at a reasonable price to customers, while also moving their generation fleet to a cleaner mix.
Obviously, companies have multiple goals and stakeholders to consider: shareholders, customers, employees, communities in which they operate and the governments that represent them, as well as suppliers. Addressing their needs helps a company maintain its sustainability, but it can be a balancing act and require adaptation to a changing environment.
Getting Defensive: Wrong Industry but Helping to Ensure Sustainability
Are defense and aerospace investments suddenly ESG-friendly? The onset of regional conflict and the prospect of its expansion has raised questions about the role that weapons production plays in the need to protect life and commerce. From an ESG standpoint, perhaps the easier part of the aerospace industry to justify is commercial aviation. The airline industry is critical for the movement of people and goods across the world. During the pandemic, disruptions showed how critical air and logistics are with freight rates skyrocketing because supply was crushed.
The industry serves a purpose for modern life that helps protect lives and sustain commerce. We should be open-minded about that purpose and try to manage the impact that the industry has on emissions, particularly where progress has been made.
Obviously, weapons are designed to cause destruction. However, the flip side is that some of the bad actors in the world are going to have weapons, too, and are spending to advance their weapons' capabilities. In the context of the geopolitical sphere, defense investment may help preserve freedom and commerce in the future.
Semiconductors: The Chips May Be Down, but Not Out
Semiconductor industry revenue is expected to grow by 13.6% in 2022, but chip manufacturing uses huge quantities of water and power. How does an investor reconcile that with ESG concerns? As chip designs move from 2D architecture to 3D FinFET (fin-shaped field-effect transistors used in laptops, high-end networks, smartphones, automotive, and other applications) architecture, they use more types and quantities of chemicals, and they also use more water. Water is a critical component for cleaning wafers between processes and keeping all the materials cool. In 2019, one company in the industry used an average of 156,000 tons of water a day, roughly the amount of water that 845 households use in a day.
Today, the company recycles around 87% of the water they use and has several additional initiatives rolling out in the next 10 years to increase the rate of recycling utilization. They also plan to develop wastewater treatment plants to be able to utilize more of that water. While water usage in absolute terms has also increased over time, water usage per chip produced has fallen by 27% since 2010.
The efficiency of producing each chip in terms of water usage is improving and simultaneously the energy efficiency of chips themselves has moved roughly in line with processor speeds as transistors have become smaller over time. In addition, more specialized chips are used for specific purposes, which is also more energy efficient.
The chips themselves are critical in their role in climate change mitigation and for their role in efficiently connecting and monitoring devices and industrial processes such as auto manufacturing, oil and gas refining, and safety and security monitoring. Unfortunately, the power consumption of the actual semi-fabs themselves remains very high. Many companies that are involved in the industrial fabrication of semiconductor chips are implementing efforts to reduce power consumption through basic engineering and design, improvements in process, cooling water systems, and air conditioning, but there's more to be done.
Thus, from an investment standpoint, we seek companies focused on the long-term sustainability of their businesses and the real financial implications of some of these externalities, whether environmental or social. It is important to know they are properly accounting for those and seeking ways to mitigate those risks in the long term, because the returns and the sustainability of these businesses depend on their ability to generate solutions to the environmental issues to which they contribute. In some cases, the trend lines and long-term plans are material factors to be considered.
Marketplace Model: Democratization with B2B and B2C Platforms and Financing
On the social front of ESG, the democratization of access to goods and services—both physical goods and payments/finance—has created attractive retailing businesses in emerging markets and is improving social aspects of living for many in emerging markets. Before e-commerce, there was little price information on consumer goods outside of local shops. Consumers often pay more in rural areas than in a city for equivalent products.
An investment in logistics and greater price clarity across platforms can level the playing field for consumers, but also for the sellers who gain access to a larger addressable market. Another social angle on the part of large retailing platforms is the move to identify and remove counterfeit goods as much as possible, which pays off with regulators, buyers, sellers, and shareholders.
The establishment of a digital payment system has allowed people to finance purchases. Financial inclusion is significant for emerging market populations that are underbanked. Companies that provide a social benefit that delivers more economic opportunities to consumers through price discovery, availability of goods and financing help democratize society and mitigate against extremes in wealth and poverty, which can lead to social discontent and revolutions.
Good Day, Sunshine: Right Industry, Poor Governance and Social Practices
Some companies may appear to be green or be in a "green industry," but on closer inspection may be lacking in social and governance management and policies. For example, every solar energy-producing company is not necessarily a sustainable company. Research has exposed companies in the solar industry that have levered up their balance sheets to capture market share in what is a highly competitive and commoditized industry. They may not have properly calculated subsidy risks or opportunities.
From an investment perspective, the sustainability of the business and its business model, as well as a positive contribution to a more sustainable economic future or mitigation of some of those ESG risks, are important. Active management and fundamental analysis remain critical to making investment decisions based on company fundamentals, but also around some of the ESG factors that drove narratives and discussions about investing over the last 5-10 years.
Sifting Through the Noise to Locate Materiality
In terms of understanding an investment's risk and return profile, academic research shows it's far more beneficial to focus on fewer, more meaningful (i.e., material) factors than attempt to master every possible angle (see table below).[1] As such, the principles of the Sustainability Accounting Standards Board (SASB) are an important guide for the initial evaluation of materiality.[2]
Performance of Material and Immaterial Sustainability Issues
Stock Returns (annualized alpha) by Type of Sustainability Performance
Performance on Material Factors
High
6.01%
1.96%
Low
-2.90%
0.60%
Low
High
Performance on Immaterial Factors
Source: Harvard Business Review, 2015
ESG data and disclosures have evolved significantly in recent years. That said, parsing such data still requires capable minds to not only separate signal from noise but also recognize all the ways its conclusions may mislead investors.[3] Moreover, the lack of correlation among data providers may offer insight into diverse approaches, but it can also lead inexperienced asset managers to build portfolios that rely too heavily on a particular data vendor's point of view.
In other words, ESG can be meaningful—but only if there's a collaboration between sophisticated investors and capable managers who both understand the inherent complexities, challenges, and especially tradeoffs of the due diligence process.
Leveraging the Strengths of Active Management to Make Difficult Decisions
Historically, passive approaches to ESG have relied heavily on exclusions based on a moral (rather than return-focused) stance. This blunt approach works better on some trades than others. For example, the decline of coal power is arguably a less complex phenomenon than a bet on the decline of fossil fuels like natural gas. Many ESG issues are inherently complex, which makes them a good use case for active management, as competing considerations can be uncovered and balanced.
Diversity, Equity, and Inclusion (DE&I) topics have also become points of emphasis for many investors. However, bringing accountability to companies on these matters is another delicate balance. One must consider catalysts like privacy, disclosure regulations, and the geographic disposition of workforces—which, in and of itself, introduces unique considerations. During a UN PRI Roundtable, it was found that stewardship in favor of better disclosure is universally agreed upon.[4] That said, the evaluation of a company's DE&I program requires an appreciation of nuance and the respect to get this right—requirements that do not lend themselves to the handy numerical grades favored by the rigid approach required of passive investors.
Laying the Foundation for Meaningful Engagement
As constructive shareholders, active managers can now have more meaningful engagement with the companies in which they invest. This empowers managers to avoid the industry pitfall of making nebulous promises around ESG as it evolves from a formulaic prohibition of ownership to a real strategic factor within investment selection processes. In turn, actionable decisions can be made that contribute to the success of client portfolios.
Just as an issuer respects shareholders who understand the challenges of sustainability, so, too, will investors respect and gravitate toward managers that put process above gimmicks.
[1] Khan, Mozaffar N., George Serafeim, and Aaron Yoon. "Corporate Sustainability: First Evidence on Materiality." Harvard Business School Working Paper, No. 15-073, March 2015.
[2] The organization is currently undergoing a merger with the International Integrated Reporting Council (IIRC) and will be known in the future as the Value Reporting Foundation (VRF)
[3] Kotsantonis, Sakis, and George Serafeim. "Four Things No One Will Tell You About ESG Data." Journal of Applied Corporate Finance 31, no. 2 (Spring 2019): 50–58.
[4] United Nations Principles for Responsible Investment
Our insights. Your inbox.
Sign up to receive timely market commentary and perspectives from our financial experts delivered to your inbox weekly.