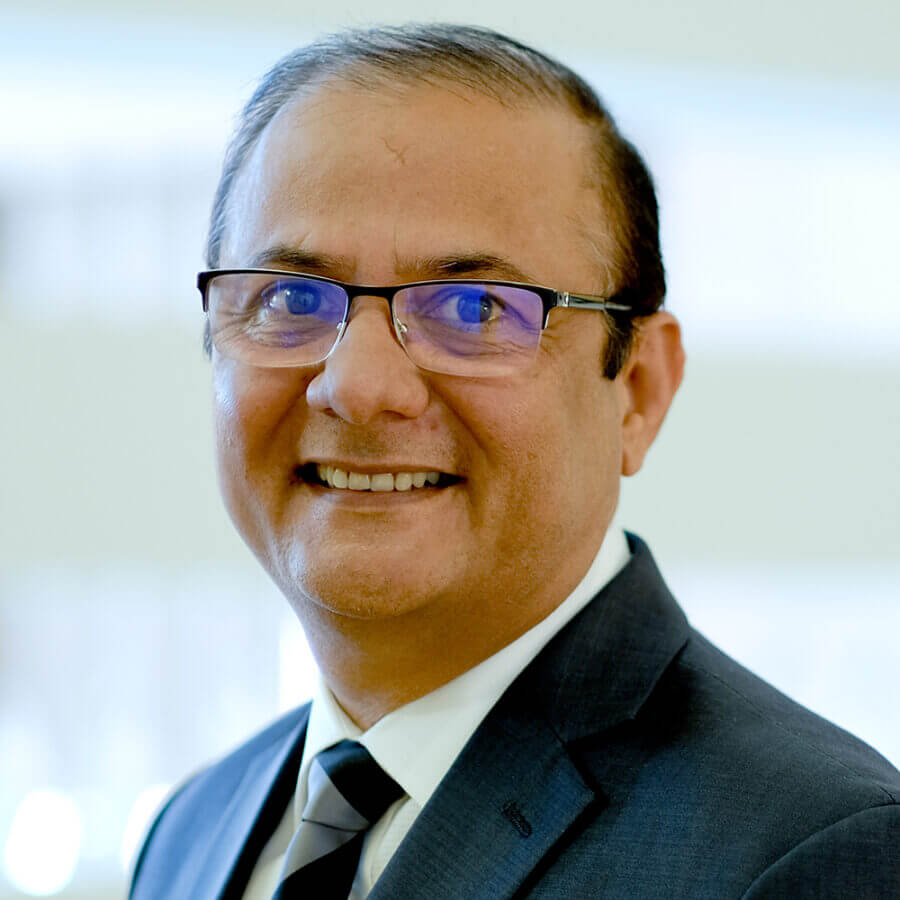 Nimish Bhatt
Chief Financial Officer and Managing Director
Nimish Bhatt is chief financial officer of Thornburg Investment Management, responsible for corporate finance, tax, fund accounting, and fund administration. He has over 30 years of progressive experience in strategy, leveraged finance, equity issuance, mergers and acquisitions, operations, technology, accounting, administration, and tax-related matters in the global investment management industry.
Before joining Thornburg, Nimish served as senior vice president and chief financial officer of Calamos Asset Management, Inc. During his tenure at Calamos, he was also responsible for fund administration, operations, and information technology. Previously, he served in various capacities for The BISYS Group, Inc., Evergreen Asset Management Corp., PricewaterhouseCoopers LLP, Ernst & Young LLP, and KPMG.
He serves as a member of board of directors of Thornburg Income Builder Opportunities Trust, Thornburg Global Investment plc (Ireland), New Mexico Museum of Natural History Foundation, Greater Albuquerque Chamber of Commerce, Goldvest Financial Services Pvt. Ltd. (India), and Share My Fortune, Inc. He was a member of the board of directors of Calamos Global Funds plc (Ireland), Illinois Chamber of Commerce, and Indian Prairie Education Foundation. He also served as chairman of the board of directors of NICSA and is a member of the Investment Company Institute's Accounting/Treasurers committee. Nimish has a bachelor's degree with a major in advanced accounting and auditing and a post-graduate law degree from India's Gujarat University. He also has a master of business administration from Ohio State University's Fisher College of Business and is a graduate of Advanced Management Program from The Wharton School of Business at the University of Pennsylvania. He is currently registered with FINRA with a Series 27 and 99.