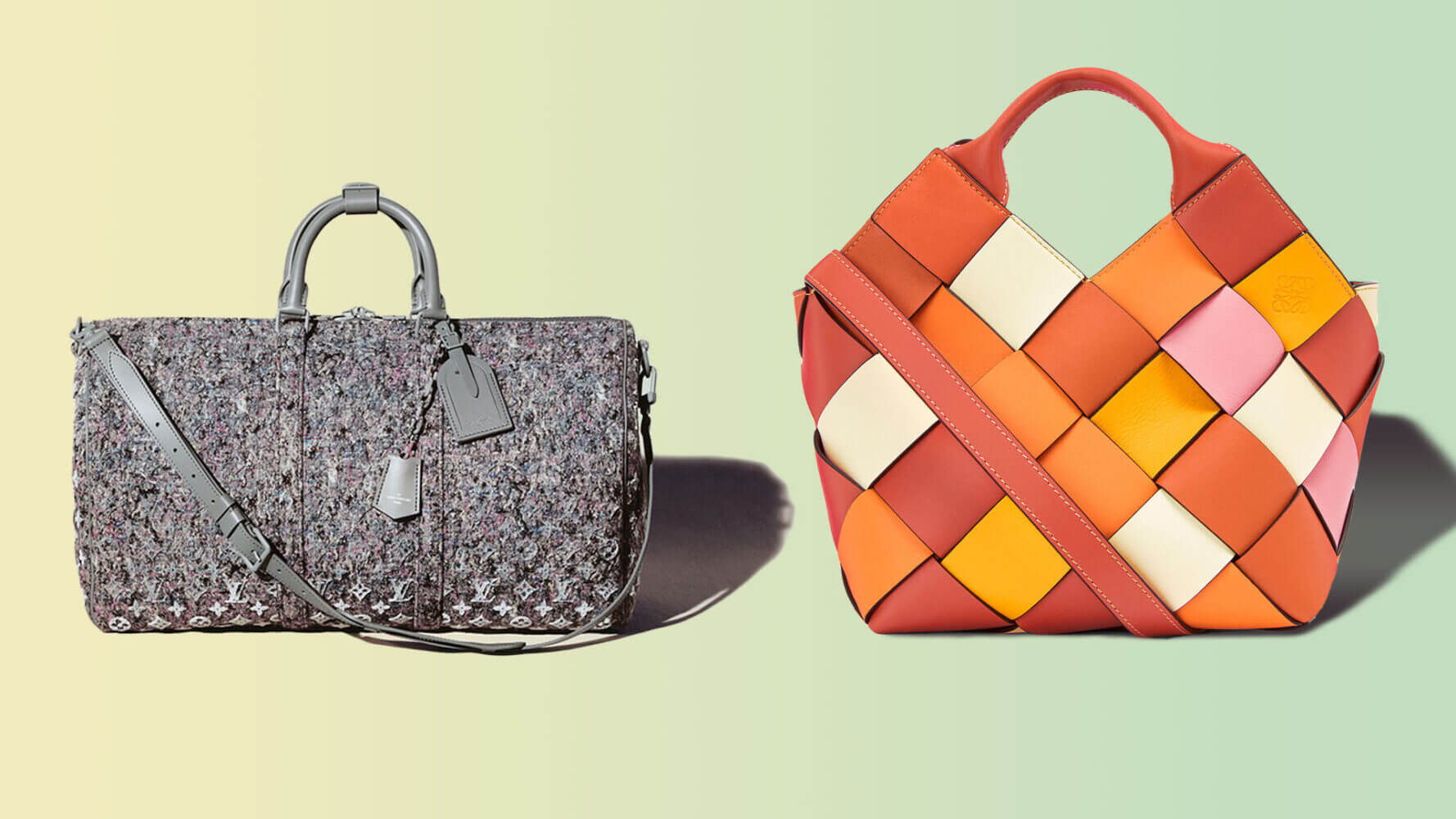 The luxury goods market is growing faster than global GDP. But as economic growth slows, will sustainability efforts help propel this sector forward?
The global personal luxury goods market totals approximately $300 billion and has compounded by about 6% annually since 1996. We can get very granular in terms of growth drivers, but at a high level, luxury goods thrive on increasing personal wealth. The personal luxury goods market has also outpaced global GDP growth, but what will help propel the market to outgrow GDP over the next two decades?
Will it continue to be increasing global wealth? It may be as global GDP per capita continues to rise and younger generations have fewer children. Moreover, children are coming at later stages of life than their parents, freeing up income to indulge themselves. But surprisingly the answer what may propel the growth of the luxury goods market could be (creative) sustainability.
With Fewer Children to Support, Most Individuals Have More Money to Spend
Source: World Bank, World Development Indicators, April 2022
High Barriers to Entry Make Luxury Brands Attractive Opportunities
Despite hefty margins for most luxury companies, the heritage behind these brands creates high barriers to entry for new entrants. One could also argue that luxury brands are somewhat immune to the substitution effect, as consumers' emotional connection to brands and products, along with finite prime retail store locations around the world, further protects them from competitive pressures. When a shopper purchases a Louis Vuitton bag, they are not adding another bag to their closet. Rather they are indulging themselves with a high-quality product while expressing who they are. And sustainability is becoming a part of that authentic self-expression.
According to a recent survey by Cowen, 74% of Millennials and 79% of Gen Zers consider sustainability and social impact important when purchasing a brand. Another survey conducted in 2019 by Farfetch, one of the largest online luxury retailers in the world, demonstrated that 88% of their customers cared about environmental impacts and half said they cared deeply. This is reflected in the new feature on Farfetch's series of purchasing filters, where consumers can screen for "Conscious" products.
Younger Consumers Favor Innovation and Vintage Goods
Within the luxury goods space, there has been a polarization in terms of sales growth. Millennials and Gen Z consumers account for nearly one-third of all luxury shoppers and they are on track to reach nearly half of luxury consumption within a few years. In the U.S., these generations will comprise 70% of the population by 2028 and inherit an estimated $60 trillion of wealth by 2050, and they are looking for a balance of heritage and innovation.
To attract these younger generations, companies need to innovate. Those that fail to innovate and adapt their brands have underperformed their peers. But quality and innovation, in terms of both product and marketing, come at a cost, and that benefits powerhouses, such as LVMH, that have the means to invest.
Innovative Luxury Goods Brands Have Widened the Gap with Laggards
Source: Bloomberg; Winners: LVMH, Hermes, Moncler, Kering; Laggards: Burberry, Richemont, Tod's, Swatch
Winners and Laggards Defined by UBS
We expect that conscious fashion trends will add another layer of expenses and complexity to the luxury goods market, which will continue to benefit the differentiated, i.e., innovative companies in the illustration above. The new age of shoppers tends to have strong ethical beliefs and are influenced by their perception of the brand's awareness: a variety of social and environmental issues, spanning as wide as LGBTI issues, female empowerment, circular economy, and the welfare of animals. In the end, luxury is a form of expression and companies are expected to be conscious of these issues in ways that resonates with their customers' opinions and tastes. However, companies need to be aware of crossing a line that risks turning customers against their brand. Witness Balenciaga. In late 2022, the fashion label ran a marketing campaign featuring child models in suggestive poses on a set that included props implying pedophilia. The campaign triggered a global public outcry that has resulted in litigation and share price volatility for parent company Kering SA.
Integrating ESG Materiality into Luxury Brands
Globally, the fashion industry accounts for 10% of all greenhouse gas emissions, while comprising only 2% to global GDP. Cowhide leather is the fourth largest contributor to global warming after silk, alpaca products and wool. While many of these numbers are estimates and case dependent and measurements are evolving, each leather tote made of cowhide releases 220 lbs. of CO2 into the atmosphere and uses 4,500 gallons of water. For context, a flight from London to Madrid releases 250 lbs. of CO2 per passenger and the average American uses 60 gallons of water per day. At the same time, the U.S. Environmental Protection Agency estimates that Americans alone generate 16 million tons of textile waste each year, with 63% ending up in a landfill while only 15% is recycled. So, the environmental impact of buying a purse each year can be significant.
But, arguably, most luxury houses have smaller negative impact on the environment than fashion houses, given their timeless and high value/low volume products. Regarding social and governance apprehensions, particularly within the supply chain, they have less exposure to Asia, where most labor concerns (supply chain transparency and modern slavery) derive from within the industry. For LVMH, at least 95% of their fashion and leather goods are manufactured in Spain, France, Italy and the United States. And, in most cases, LVMH and its peers control the majority of their supply chains and have the scale to push their suppliers towards sustainability goals.
Circular Fashion is a Growing Trend in the Industry
Luxury houses are adopting the principles of Circular Fashion in efforts to reduce their environmental footprint and have the higher hand, due to the timelessness of their products. Anna Brismar, who developed the idea in 2017, defines Circular Fashion as clothes, shoes or accessories that are designed, sourced, produced and provided with the intention to be used and circulated responsibly in society, as long as possible in their most valuable form, and return safely to the biosphere when no longer of human use. In short, it is about increasing the life span of a product, to reduce its aggregate environmental impact.
For LVMH, and other industry leaders, making Circular Fashion desirable can provide ESG materiality and further widen the gap with the laggards in the industry. Creativity is at the heart of the group's values and it has been a huge part of their success story, not only in terms of products, but also marketing and communication. And so far, we are seeing indications that making circular fashion just as desirable will not be any different. Already, 80% of items created by the fashion and leather goods segment feature eco designs, while sales and margins have grown to record levels.
An illustration of creativity when it comes to upcycling is the Felt Line bags by Louis Vuitton, a Virgil Abloh inspiration from moving blankets. These bags are composed of 43% of certified organic cotton, 20% recycled wool and 100% recycled polyester and were one of the star pieces of the Fall/Winter 2021/2022 show circuit.
Another example of creative Circular Fashion is the Woven Basket Bag by Loewe, a Spanish luxury brand founded in 1846 and owned by LVMH Group. The bag, inspired from woven baskets, is crafted from calfskin strips, that otherwise would be discarded. The result is 220 lbs. of carbon and 4,500 gallons of water saved. And with a $2,250 price tag, these bags are unlikely to end up at a landfill.
These efforts may be small early elements of a company's operations but their leadership in its implementation is central to the story about its brand perception.
Sustainability is not a new topic to LVMH. Bernard Arnault created the firm's Environmental Department in 1992. Today, the company is one of the industry leaders when it comes to ESG in terms of progress, establishing clear targets and disclosures.
ESG Scores within the Industry Vary Widely and Help Differentiate the Leaders from the Laggards
Company
Name
ESG Disclosure
Score
S&P Global
ESG Rank
ISS Quality
Score
CDP Performance
Score
Energy Intensity
per Sales
% Women
on Board
% Women
in Workforce
LVMH
60.2
89.0
9.0
7.0
18.7
43.8
71.0
Kering
59.1
95.0
4.0
8.0
18.5
61.5
63.2
Hermes
61.4
67.0
7.0
7.0
23.9
50.0
67.0
Moncler
69.1
100.0
4.0
0.0
20.7
33.3
69.5
Burberry
55.0
92.0
3.0
7.0
21.8
41.7
67.0
Richemont
54.9
73.0
9.0
8.0
14.3
22.2
58.0
Essilor Luxottica
58.2
79.0
5.0
0.0
95.3
42.9
62.0
Tod's
59.5
73.0
8.0
0.0
48.6
35.7
65.7
Swatch
45.2
13.0
10.0
0.0
54.8
33.3
50.0
H&M
43.2
97.0
8.0
6.0
70.2
54.5
74.0
Inditex (Zara)
61.5
99.0
1.0
7.0
63.4
36.4
76.0
Uniqlo
40.5
95.0
6.0
7.0
N/A
11.1
69.8
Nike
–
72.0
9.0
7.0
N/A
36.4
50.0
Average
55.6
81.0
6.2
4.8
40.9
38.9
66.1
Source: Bloomberg
With its long-time focus on ESG and deep pockets, the group should continue to attract and afford the best talent to help them better manage the trade off between environmental impacts and their desirable products.
ESG Materiality Also Extends to Talent
In addition to the examples above, another good illustration of ESG materiality to financials is a company's industry employee turnover, average age and percentage of women in management positions in an industry where it is very critical to attract and retain women and younger consumers. According to Forbes, women make 85% of all consumer purchases in a household and increasing women's wealth benefits the luxury market as their self-purchasing accelerates.
Women as a Percent of Management Among Luxury Goods Makers
Source: Société Générale & Company Data & Eurostat
Average Employee Age Among Luxury Goods Makers
Source: Société Générale & Company Data & Eurostat
When it comes to the impact on margins of incremental investing in ESG, it will be absorbed by pricing for brands that possess enough pricing power. Important to note, pricing power comes with desirability, which can't be created overnight, as it requires years of investment in products, marketing and distribution. So, as illustrated in the polarization graph above, winners will be in a better position to continue investing and potentially further widen the gap.
To conclude, successful conglomerates have widened the sales and margin gap with peers, as they have successfully innovated and invested to address younger consumer needs, while companies that relied solely on their legacy couldn't expand their reach to younger consumers. We believe these conglomerates are better positioned to widen the gap with their response to sustainability considerations due to their scale, allowing better control of supply chain challenges, investments in alternative materials/traceability, innovation, not to mention their attention to social matters. This demonstrates how our investment professionals – analysts and portfolio managers alike – approach ESG materiality at Thornburg – better for the environment, more social responsibility, sustained earnings and, we suspect, our clients.
Our insights. Your inbox.
Sign up to receive timely market commentary and perspectives from our financial experts delivered to your inbox weekly.